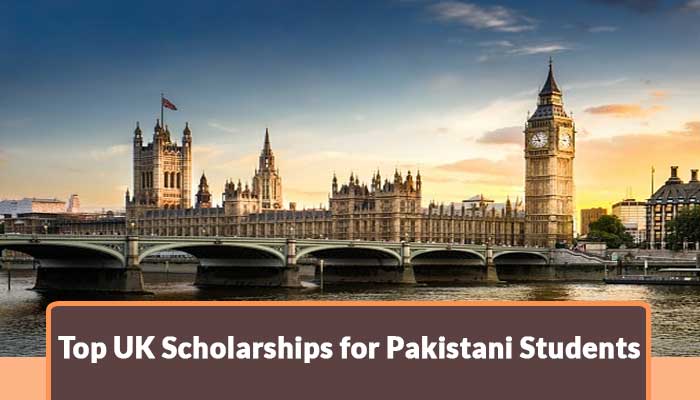 Scholarships are non-repayable financial rewards.. They are awarded to students to help them carry out their education with ease. Scholarships are generally awarded to students with some exceptional academic record or due to their special needs.
There are countless reasons why you should study in the UK. A degree from a renowned institute in the UK will be beneficial for you in many ways. In addition to the best education, you will have a once-in-a-lifetime study experience. Moreover, the UK's universities are much more diverse and affordable. The universities offer several opportunities and advantages to international students which facilitate Pakistani students a lot.
There are some of the reasons why you should consider completing your degree in the UK:
If you get a chance to study from the UK, the learning experience you'll get will be of its type. You will learn to think about things in a whole new way, you will start analyzing things deeply. You will be able to solve your problems independently. The achievements you'll gain, and the skill you will learn will bring revolutionary changes not only to your academic life but also to your personal life.
In the modern-day, where unemployment is on the rise, companies offer jobs to only those who are equipped with top-level skills. To stand out among others, one ought to have a degree whose value could not be denied. If you are in search of quality education, which will help you get a good job in the future then the UK's university is surely your dream place.
If you think that studying at UK's top-notch university will be expensive, then don't worry! several universities offer international students' best scholarships with which they can easily complete their educational careers.
About 105 scholarships will be offered to international students. The university offers 50% and 100% waivers for tuition fees to eligible candidates.
Students who are part of 'commonwealth countries can apply for this scholarship. Only those Pakistani students can apply who were previously not a part of Nottingham University. Students who have a CGPA of 2.8 to3.74 will be preferred. University accepts IELTS as well. The application for the scholarship will be done online. This scholarship is given at Masters level.
This scholarship is specifically for Pakistani students to complete their education. The scholarship offers scholarships from £1,000 to £1,450. The eligibility requirements for this scholarship are not very strict, one must be a citizen of Pakistan, should be in the final year of a Ph.D., and have a good academic career. This scholarship is given at PhD level.
Any student who wishes to study at Oxford University must attain this scholarship. This scholarship is given at the postgraduate level. This scholarship provides a full college fee waiver plus A stipend of £13,681 per annum. And a return ticket after completion of studies as well.
This scholarship is awarded to students for 39 different courses. The scholarship is offered at the undergraduate and postgraduate levels by Sheffield Hallam University. Half of the fee for the postgraduate or undergraduate fee will be waived for the eligible candidates and will continue for the whole course if students keep their performance up to the mark.
This scholarship is funded by the UK's government and offers 20+ scholarships to Pakistani students. This scholarship is offered at the post-graduate level. 49 UK universities accept this scholarship, the university will not only provide you an £18,000 tuition fee waiver but will also give you £70- 125 weekly for your accommodation expenses and £20-40 for food and travel expenses. Pakistani students can apply online for claiming the scholarship.
X
FREE STUDY ABROAD

Free study abroad expert advice