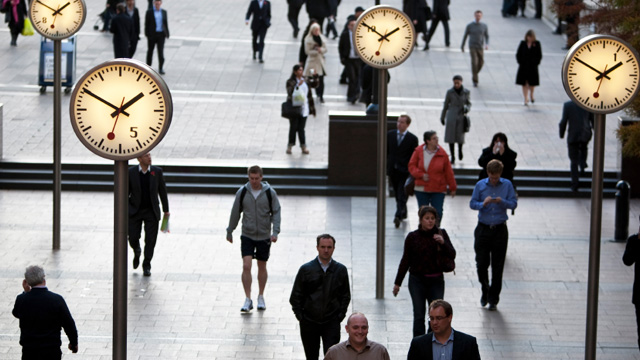 The UK is a popular destination for international students looking to pursue higher education. With world-renowned universities and a diverse culture, the UK offers a unique opportunity to study and work in a global environment. However, studying in the UK can be expensive, and many students look for ways to support themselves financially. Working part-time is a popular option for international students in the UK, but what does it take to work and study simultaneously?
Work While Studying In UK
Studying and working in the UK at the same time as an international student can be challenging, but balancing both and paying college fees is possible. International students may face some potential challenges, such as limited work hours, cultural differences, high cost of living, etc. Despite these challenges, many international students in the UK have been successfully balancing their studies and work simultaneously with hard work and dedication. Working part-time in the UK is advisable for all international students, whether on-campus or off-campus. You can find the preconditions, working hour limit and other details about working in UK below from this page.
Requirements To Work In The UK
Students must be enrolled in a full-time study program at a higher education institution in UK.

Students must have a valid Tier 4 student visa or student visa with permission to work. Make sure to check your visa conditions to confirm your eligibility to work in the UK

Your study programs must have started.

You don't need National Insurance Number to join the part-time job but you need to get one when you get the job.

Employers may have specific requirements for the job you are applying for, such as language proficiency or specific skills. Make sure to check with the employer regarding any additional requirements.
Allowed Working Hours In The UK
With a valid Tier 4 student visa with permission to work part-time in the UK, a student can work 20 hours per week. It includes hours spent working on-campus or off-campus for one or more than one employer. Students are allowed to work full time during holidays and semester breaks.
Here are some terms and conditions students have to follow before joining a job
Before joining the job, every international student must inform his or her university.

Students also have to assure university that their part-time job will not affect their grades.

If a student gets caught working more than 20 hours per week or violating any other rules or conditions, he can lose his student status and may get deported too.
How To Find A Job In UK
Finding a part-time job in the UK as a Pakistani student can be a great way to gain work experience and make some extra money to support yourself. We really advise you to try finding a part-time job related to your study field, it will be really beneficial for you in future.
First of all, look for jobs on campus; many universities in the UK have their own job boards or career centers that advertise part-time jobs on campus. This can include jobs in the library, cafeteria, or administrative offices.

For off-campus jobs use online job search websites. There are many online job search websites that cater specifically to part-time jobs in the UK. Some popular ones include:
| | |
| --- | --- |
| On-Campus Jobs UK | Off-Campus Jobs In UK |
| On-campus jobs or employment is specific to work that takes place on the university campus. | "Off-campus work" refers to work done outside of your university's boundaries. But first, every student who wishes to accept an off-campus job must obtain permission from the university and adhere to all applicable regulations. |
| Almost all UK universities offer on-campus jobs to students, allowing them to work more closely with the faculty and staff of the university. | You have vast options when choosing a suitable off-campus job for yourself. |
| The recruitment mostly depends upon the relevant experience and skills. | Off-campus jobs in the UK can pay you better than on-campus jobs. |
| On-Campus job in the UK includes library assistant, teacher assistant, cafeteria worker, etc. | Students can join a restaurant or private company and become receptionists, baristas, tutors, etc. |
| Students will meet new people of different cultures every day, and it will break the language barriers and build confidence in students. | Students who violate the off-campus working conditions may get expelled from the university and deported. |
Who Can Work Off-Campus In UK
The United Kingdom is home to some of the most prestigious universities in the world and is known for its world-class education system. Additionally, the United Kingdom ranks among the top five most expensive places to study worldwide. That's why students choose off-campus jobs because they pay more than on-campus jobs, and the working options are vast. Following are the requirements for off-campus working in UK:
If you are enrolled in a full-time study program at any UK university.

You can start working off-campus only after the commencement of your study programs.

You also need National Insurance Number (NIN) to work-off campus in UK (National Insurance Number can be obtained after joining the off-campus job)
You are not allowed to work off campus if
If you are enrolled in a post graduate part-time study program you cannot work in UK.

If your age is under 16 and you don't have a Tier 4 (General 4) visa, you cannot work in UK

You can't work off campus if you're on a leave or if you freeze your semester.
X
FREE STUDY ABROAD

Free study abroad expert advice