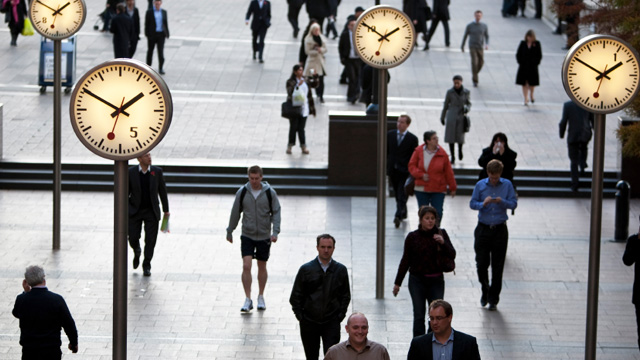 It is of no surprise that large number of students after or during studying choose to work or settle in UK after the Graduation due to lot of reasons which includes higher standard of living and increased opportunities of growth in career of an individual.
Working while studying
Most of the students do choose to work along with studying as it can be one of the most lucrative ways to earn a handful amount of money along with gaining relevant experience. This facilitates the students to earn the least amount of minimum wage. Though, it does not help to clear all of the costs of studying but it does help to lay off the burden to a certain extent.
Maximum amount of hours to be worked
A student is allowed to work twenty hours in a week in the course of their studies while in their holidays they are allowed to work round the clock enabling them to support themselves. However, the perquisite for this is that the student is enrolled in a degree level course in UK for a period which is longer than six months. The university or college should be one of the recognized bodies and one of the accredited university.
The restrictions imposed by the Law
Tier 4 is the only visa which allows the students to work for certain number of hours which are already set beforehand. Thus, if one intends to study and work in United Kingdom simultaneously they should make sure to obtain the Tier 4 Visa which allows them to do so.
In the pursuit of a job
The starting point when searching for part time work should be their school or program as they are inevitably equipped with numerous internships and work placement programs. The school's career office or counselor after being contacted by the students will strive to find an availability in the relevant program for them to join. The students can also look for career related positions at different sites such as National Careers Service, Student Job, The Careers Group and Employment 4 Students. There are number of other ways through which a student can find a suitable job which includes:
The students should look at other resources from where they can land a job such as any job advertisements placed around in the campus or any job advertisements in the newspapers.

The students can also contact the relevant companies looking for staff or people to recruit through the openings published in Education UK website.
Advantages of working while studying
Large number of students choose to work while studying due to the added benefits of it which includes securing a source of income in the course of studying which can be utilized to bear the expenses other than those that of studying.

It also adds one more experience in the student's resume no matter what job the student decides to undertake.
Disadvantages of working while studying
While there is undoubtedly a bright side in working while as it helps to meet the ends but like everything it has its downside too which are the following:

Sometimes in a rush to earn a reasonable amount one signs up for jobs without realizing that it is not an easy task to manage studies and work and there is a possibility that it bears a negative impact on the studies.

Obtaining an international degree is a dainty task thus combining work with it can lead to an increased amount of stress and exhaustion which can prove to be detrimental for a student later on.
Post-Graduation Work Opportunities
Once a student has graduated he has a pool of options to work and choose from ranging from paid employment with minimum level of salary as required by the visa structure. The recent visa requirements that are being proposed by the UK universities offers the student's to work in UK for the period of two years after they have graduated without any restriction in terms of the Designation and Salary.
Moreover, a graduate can avail the help of certain sites such as Prospects which provides Graduate's Level Internships and Jobs and Graduate Talent Pool.
Documents which are pivotal to the recruitment process
There are certain steps which are inevitable for a graduate in the course of a recruitment process which includes the following:
Filling the Application form Online
An applicant is required to fill out the personal details, educational background and professional experience along with listing the reason to work in a specific company.
Almost all of the Companies while recruiting the applicant requests to submit the CV and Covering Letter.
Telephonic or Video Interview
Once an applicant is shortlisted for a certain job position they are called for a telephonic or a video interview in which the employer analyzes the applicant's skills and passion for the relevant job.
Options available for International Students to stay in UK after graduation.
It is a well settled law that once the international students have graduated they have four years after they have finished their degree to find a reasonable job in order to stay in UK.
In order to stay in UK and work after graduating the applicant's need to apply for Tier 2 Visa for which an applicant needs to fulfill the following requirements:
An individual has a job offering by an Employer who will sponsor Tier 2 Visa.

The individual must has a job which pays at least 20,800 pounds

The individual must have a saving of 945 pounds to show
It is evident that finding a suitable job after graduation can be an exhausting task for anyone along with being a frustrating one. In light of this following following certain guidelines can aid to ease the difficult task of finding a suitable job which are the following:
The graduates should apply for the job as early as possible preferably during the final year as all of the companies takes a considerable period of time in the recruitment.

The applicant should inquire into the fact that the prospective employer is a registered UK employer who can sponsor a Tier 2 Visa for an applicant in case they are offered the job.

In case one is rejected in finding their dream job it shouldn't lead to demotivation as securing any job equals to stepping a foot towards a bright future.

The graduate should utilize the services such as university careers service and explore international student focused careers. The network can be expanded by being a part of the alumni networks and exchange the tips from those who are already working in UK.

In case the graduate is unsuccessful to land a job they should always have a backup plan at their home country for the purposes of which there are certain websites such as Grad Link UK.
Thus, it would not be wrong to say that securing a bright future in UK for an international student and a graduate is both challenging and a rewarding task. However, despite of the fact that the road is tough but the fruits to it are worth the difficulties faced by an individual as they are able to secure a promising and a brighter future for themselves.
Top Discussions on Study in United Kingdom yaqoob khan - Jamrud - 28 May 2018 nida farooq - Karachi - 23 Apr 2019

Hammad Saeed - Peshawar - 16 Aug 2020 Abdul Rauf - Peshawar - 05 Jul 2019
X
FREE STUDY ABROAD

Free study abroad expert advice