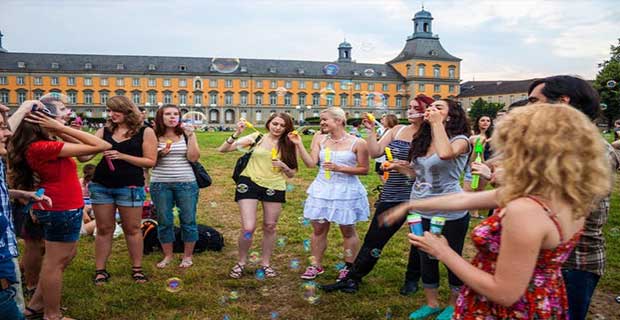 Norway is the second country in the world after Iceland that provides free education to all. It provides tuition-free education to local as well as the international students from the countries all over the world, including Pakistan. Therefore many Pakistani students are interested in studying their Undergraduate and Graduate degree programs in Norway.
Higher Education System in Norway for International Students
The Norwegian Higher Education System is known for its high standards, innovative teaching methods and close informal relations between students and teachers. You can study various interesting combinations of subjects at Norwegian universities and colleges, although, a wide range of programs is offered in English for international students. The students can be inducted in both part-time and full-time study programs. The courses offered comprise the most up-to-date curriculum, and courses are offered at all levels, short courses, diploma programs, undergraduate programs and graduate programs.
Top Universities in Norway for Pakistani Students 2023
University of Oslo.

University of Bergen.

Norwegian University of Science and Technology

University of Trosmø

University of Adger
Admissions Intakes and Requirements for Bachelor's Program 2023 in Norway Top Universities
The academic year at Norwegian Universities starts from the middle of June and runs till the mid of August of the next year. The academic year comprises two semesters, starting from early January and runs till the middle of June). The general and basic requirement to enter Norwegian Universities or University College for Undergraduate programs is the completion of higher secondary education which is equivalent to 16 years of education for Pakistani Students. Moreover, at least one year of completed studies at University level is required for students from some countries in which Pakistan is included.
The Language Requirements
For English taught courses applicant should provide evidence of their language skills according to the Institution requirements. Remember, these requirements such as English tests and scores differ in different institutions. To take admission in courses taught in the Norwegian language, proficiency in the Norwegian language is required and must be documented.
Admissions for Master's Program 2023
The Academic year for Masters' program in Norway is almost the same as the Bachelor's program. Applicants who want to take admission in a Master's Degree program obviously need an Undergraduate/Bachelor's Degree or equivalent of at least 3-year duration. The degree may include courses equal to 1.5 years of full-time studies in a subject relevant to the program applicant is applying for.
How Pakistani Students can Apply for Norwegian Universities 2023 Intakes
The process of admission is as follows:
1. Search Bachelors or Masters Programs offered in English and their institutes and read the requirements of the desired program.
2. It is recommended to apply in more than 6 programs as admissions are getting more competitive year by year. Once your application is completed mail your application at the given address or you can submit it online as directed. All documents should be attested. Preferably, all your documents should be sent by your institute.
List of required documents
Bachelors degree, transcripts and copies attested from HEC and Ministry of Foreign Affairs (if applying for Master's program)

Matric/O level and Intermediate/A level degree, transcripts and copies attested from the relevant board, IBCC and Ministry of Foreign Affairs.

English translated birth certificate attested from Ministry of Foreign Affairs.

Family Registration Certificate from Nadra.

Computerized National Identity Card.

Valid Passport.

Recent Passport Size Pictures.

Experience letter (if any)

IELTS (5.5 or 6.0 overall band depending on the institution requirements).

At least two Reference/Recommendation letter from your teacher or employer.

Statement of purpose.

Bank statement of around 14-15Lacs PKR, you need to show that you have this much balance in your account or your sponsor's account (with an affidavit).

Resume/CV

Any educational, training or volunteering certificate will maximize your chances for Admission.
3. If your admission is accepted, then transfer the required money (89000 NOK) in your Institute's bank account. This money is the proof that you are able to cover your expenses for one year; the money, however, is returned to the student after arriving in Norway.
4. Apply for Visa at the Norwegian Embassy with required documents mentioned on the website of Norwegian Embassy in Islamabad.
5. Come to Norway, save money and get Higher Education.
X
FREE STUDY ABROAD

Free study abroad expert advice