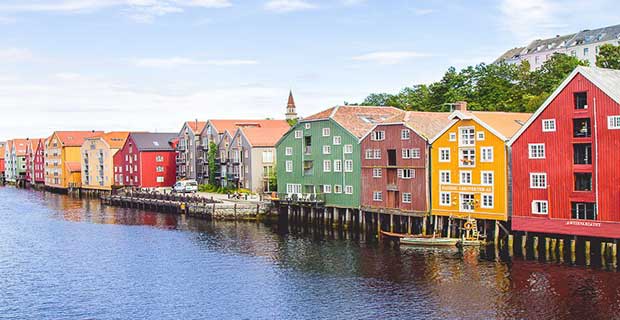 Norway is regarded as one of the best and happy country in the world, and ranked as the "best place to live" out of almost 200 other countries. With no doubts, Norway is the country where Mother Nature is at its best, from breath taking fjords to such beautiful and astonishing views of northern lights. You will definitely find the lifestyle in Norway very interesting and relaxed.
Lifestyle in Norway
Norway is labelled as the "world happiest country". It got this recognition because of its citizens, their positive perception over national corruption, peace and freedom and of course, the medical and economical welfare of the people are included in this, for which Norway scores very high. You can say that Norway is modern society consisting of traditional principles and innovative standards. When you live here, you will not only enjoy the life because of up to date technology, but even a very safe environment where you walk on the streets at midnight without any fear.
Balanced Lifestyle
Norwegians maintain a complete balance in studies or work and personal life, they study or work hard during the year but are also good in relaxing. An average working week consist of 5 days and 7.5 hours work a day. An average Norwegian always take every weekend off and usually have five weeks paid vacation per year. Evenings are often filled up with activities, from theatres and concerts to outdoor activities and sports. Healthy, active and relaxed lifestyle is the first priority for every Norwegian. Also, Norwegians are quite adventurous people and love to travel.
Lifestyle of an International Student
Even though Norway is high cost country and international students struggle to manage their budget, but if you have a part-time job so you can earn good and can easily accommodate some enjoyments and socialising in your monthly budget. In campus student life in Norway is quite interesting, there are lot of student societies in Norwegian institutes. You can also enjoy a lot of outdoor activities, such as hiking and skiing. All of these are easily within your reach as an international student in Norway.
Free Time Activities
In Norway, games such as soccer and handball are quite popular recreational activities for children and youth, running, cycling and swimming are also more popular forms of exercise. And also, some most adventurous and interesting activities such as skiing and hiking. Norwegians usually like being outdoor, they often go for a short or long walk in fields, forest or mountains. After an active day from all these interesting activities you would definitely like to sit and relax. The Norwegian Trekking Association operates 500+ cabins all over the country where you can camp and relax after a long active day. It is easily available for everyone to experience this tradition.
Climate
The climate of Norway is much cooler than that the most of the other regions as far north, especially along the country's west coast. Snow that falls along the coast melts immediately. The warm North Atlantic Ocean keeps nearly all the seaports ice-free, even in the northern regions. During winter, Norway's inland area is quite colder than the coast because mountains block the warm west winds coming from the sea.
Snow covers the ground almost three months a year. During the summer season, when the sea is cooler than the land, the situation way different, then the west winds cool the coast than the inland area so the warmest summers are in the inland valleys of the southeast.
Food
When it comes to food in Norway, a revolution has taken place in last few years, the rise in local and organic products. Norwegians generally prefer local and organic food over conventionally grown food. Apart from chicken and beef, Norwegians usually go for lamb, goat and fish meat. And yes, Norwegians only prefer organic meat. Meat, which includes sausage, meatballs, fish, steak, roasted meat served with mashed or baked potatoes, other baked vegetable or rice is a must thing for typical Norwegian dinner. You will definitely find quite good restaurants, café's and coffee shops in Norway with such beautiful views nowhere other in the world. But make sure the meat you buy or eat is Halal, it's quite difficult to find Halal restaurants in Norway but you'll definitely find good Halal meat which you can cook at home from any typical Norwegian recipe.
Top Discussions on Study in Norway safyan - Multan - 11 Feb 2018

StudyAbroad Admin - Lahore - 14 Feb 2018 safyan - Multan - 11 Feb 2018 safyan - Multan - 11 Feb 2018
X
FREE STUDY ABROAD

Free study abroad expert advice