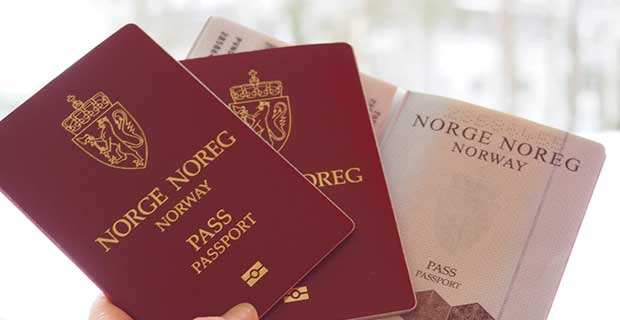 Generally European destinations issue Schengen visa for foreigners. The categories for visa however are different for different cases .If you want to study in Norway on a degree program you have to apply for a Norwegian Visa as well as for a Residence Permit to complete your 3-4 year stay in Norway.
How Pakistani Students can Apply for Norway Student Visa (Student Residence Permit)
If you're planning to study in Norway for more than three months then you have to apply for Student Residence Permit, otherwise you can study a course of three months or less on a regular Norway visit visa. In order to get Student Residence Permit for Norway you must be accepted as a student by a Norwegian college or university. After receiving your acceptance letter from a Norwegian college or university you should contact or visit Norwegian Embassy in Islamabad for further information on Student Residence Permit Application.
Required Documents for Pakistani Students for Norway Student Visa 2021
You will need to submit following documents along with your Student Residence Permit Application.
A complete application Form.

Receipt of paid application fee (NOK 5,300, around PKR 99,000).

A valid passport.

Evidence of acceptance to a Norwegian college or university

Evidence of sufficient fund to cover your expenses for at least first year of study (which will be deposited to an account established by your institution and will be return to the student after their arrival in Norway, which is NOK 89,000, approximately PKR1,650,000).

Evidence that you will Norway after completion of your studies (in a form of return ticket).

Evidence that you have a place to live.

Complete and signed UDI document checklist, which you have to print and attach along with other documents.
All these documents should be valid and attested .You are also required the legalization with notary public. Students can consult with their study abroad consultants for Norway before the preparation of these documents .Remember that if any of the document is not verified properly your visa application might get rejected.
Processing Time for Student Residence Permit of Norway 2021
Processing time for Student Residence Permit vary accordingly, but usually takes around 2 to 3 months. That's why it is preferred to apply as soon as possible as you get acceptance application by a Norwegian college or university.
You'll then obtain a Residence Card, which will be issued by Norwegian Police Department, which is a legal proof that you are legally allowed to live in Norway as a Student. You have to visit the nearest local police within 7 days of your arrival in Norway. The Residence Card will be posted to your residence within 10-15 working days.
What Student Residence Permit allow you to do?
As you obtain your Student Residence Permit, you also get a permit to work part-time in addition to your studies (20 hours a week), and you can work full time during holidays. You can renew your Student Residence Permit at least 3 months before it expires, providing sufficient fund to cover your expenses and as well as satisfactory study progress in Norway (your study progress report issued from your institution).
You can apply for a full-time work permit for a limited period of time if the work is relevant or related to your studies.
After completing your studies you are eligible to apply for a residence permit up to 6 months in addition, seeking towards employment as a skilled worker in Norway, proving you are qualified enough to be categories as a skilled worker. You must also meet the requirements to able to financially support yourself (and your family), and have a permanent and solid job offer.
Top Discussions on Study in Norway safyan - Multan - 11 Feb 2018

StudyAbroad Admin - Lahore - 14 Feb 2018 safyan - Multan - 11 Feb 2018 safyan - Multan - 11 Feb 2018
X
FREE STUDY ABROAD

Free study abroad expert advice