Study abroad in Norway for Pakistani students
Norway is ranked as the Best Place to live in the world because of their quality of education, well paid jobs and such beautiful environment, views of beautiful Mother Nature which includes mountains, glaciers, fjords and lakes covering around 70% of its land. Norway is ranked as the best place to live in the United Nation's annual Human Development Report, and it ranked as the best out of nearly 200 countries.
Type Of Higher Education In Norway
There are different types (4) of higher education system in Norway as described below
Universities: Offer bachelors, masters and PhD degree programs in all professional (law, medicine, dentistry, pharmacy and psychology) and other subjects including arts, science, humanities etc.

University College: Offer same degrees to national and international students as universities do in Norway, but these institutes mainly focus on the project work, and group lessons and offer degree programs especially in engineering.

Specialized Universities: Focus on a specific programs/ study areas including veterinary studies and sports

Private Universities: Most offer degree programs for the subjects that tend to fill fast in public universities like business management, fine arts and marketing.
Degree Programs Offered In Norwegian Higher Education Institutes
Norwegian universities offer following degree programs to national and international students and follow the Bologna process as
| | |
| --- | --- |
| Degree Program | Duration |
| Bachelor's Degree | 3 years |
| Master's Degree | 2 years |
| PhD/ Doctoral Degree | 3 years |
Number Of Higher Institutes In Norway
Norway is a home of 10 Pubic universities, 9 specialized universities, 24 university colleges and a wide range of private universities.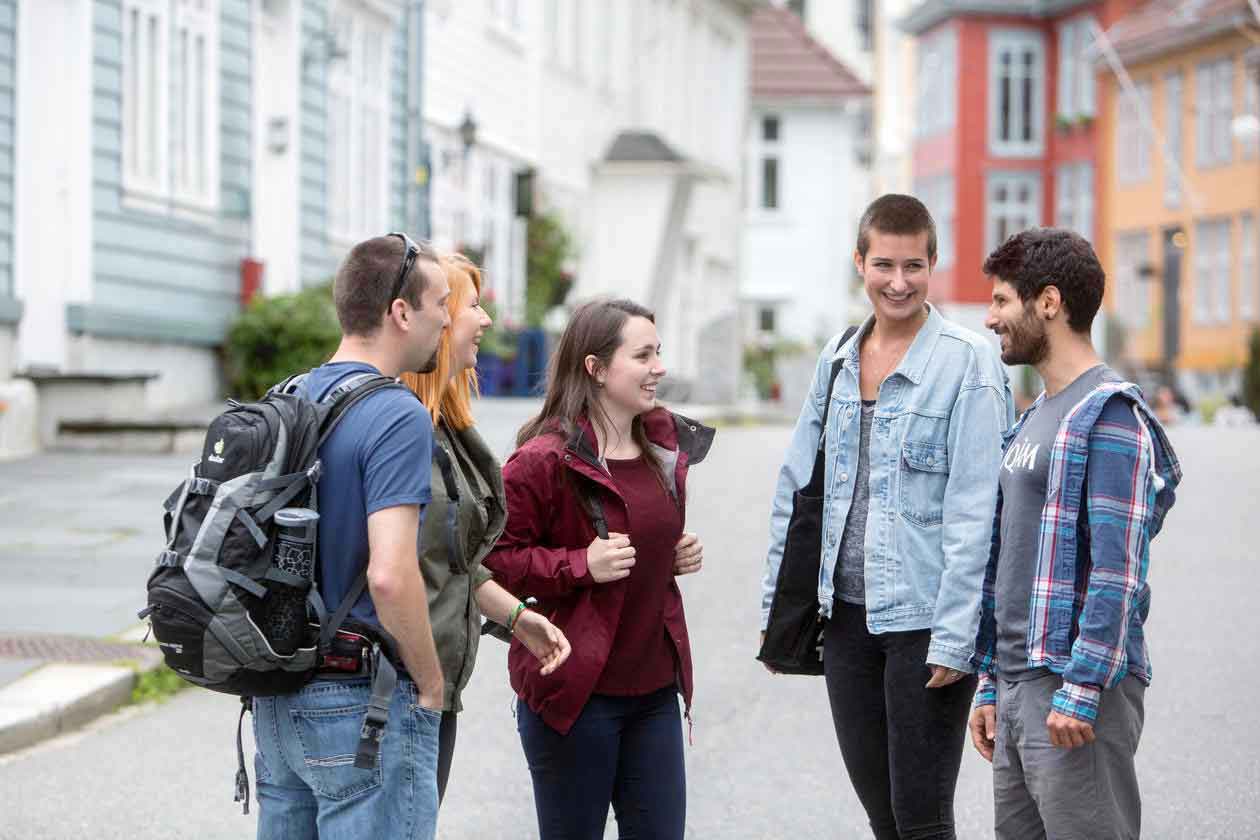 Study Programs Offered By Norwegian Institutes To International Students
Norwegian universities offer degree program in almost every study field like
Arts and Humanities

Engineering, manufacturing and construction

Generic programs and Qualifications

Social Sciences, Journalism and Information

Natural Sciences, Mathematics and Statistics

Information and Communication Technologies

Business Administration and Law

Health and Welfare

Agriculture, Forestry, Fisheries and Veterinary Science

Education
Best Subjects To Study In Norway
Based on the career opportunities and student's interest, here is a list of best courses/ study fields for international students to study in Norway
Architecture

Master of Business Administration

Bachelor of Engineering

Master of Law

Study of Medicine

Bachelor programs in Science
Education System In Norway
Higher education system in Norway is semester based, there are two semesters in a year from August to December and from January to June.
Study Of Medicine In Norway
Medical universities in Norway have closed cooperated hospitals in the same cities for students. Study of medicine in Norwegian universities takes 6 years to complete including 1.5 years as practicing of medicine.
Grading System In Norwegian Universities
European credit transfer and accumulation system has set a grading system according to scale of six (A-F). Some of the institutes also use 7.5 and 10 credit block system for grading of the exams. Exams are usually held in December and June every year for the two semesters.
Application Period To Apply At Norwegian Universities
Norwegian universities accept applications from international students during 1st November to 1st December.
Latest Scholarships in norway
University of Bergen scholarship for international students
For Bachelors in the fields of Engineering&Technology
Apply by

06 Sep 2023

Fully Funded Fellowships at University of Oslo in Norway
For Bachelors in the fields of Engineering&Technology
Apply by

31 May 2023

Norwegian University of Science and Technology (NTNU)
For PhD in the fields of Medical & Pharmacy
Apply by

28 Feb 2023
Study Abroad Consultants for norway
X
FREE STUDY ABROAD

Free study abroad expert advice