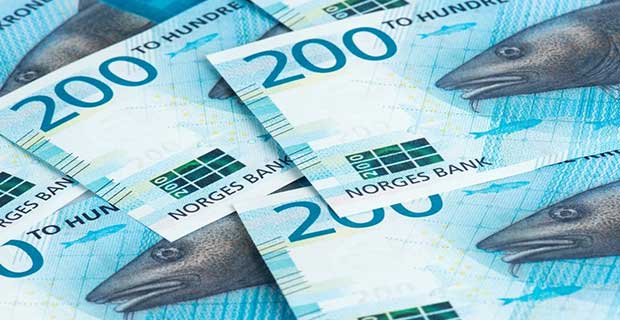 Studying in Norway is not expensive as tuition free is free at Norwegian Universities. However, cost of living in Norway is pretty high, therefore, students work part time to afford living in a Study abroad destination. The following are the estimated average costs of living and studying in Norway.
Pre-Departure Expenses
The very first step towards studying in Norway is to apply for admissions in a Norwegian university online, all the applications are submitted which doesn't require any cost. But, after being accepted from a Norwegian university you have to apply for Norwegian Student Visa or called as Norwegian Student Residence Permit, the Norwegian Student Residence application fee is NOK 5,300 which is around PKR 98,000 and definitely there must be some extra service chargers if you hand in your application to visa application centre which receives applications on behalf of the embassy. Plus some other additional charges as VFS service fee, EUR 30, which is around PKR 5,300 and courier charges, EUR 14.22, which is around PKR 2,500.
The other big pre-departure expense is the air-ticket, the minimum cost of one way ticket to Norway is around PKR 75,000 including all taxes, fees and carrier imposed charges.
Post-Departure Expenses
Studying in a European country means huge part of your expense is covered by the tuition fees, which is comparatively lower from other North American and South American countries, but still quite high for a student from a third world country like Pakistan, But this is not the case in Norway, education is free of cost in Norway, not only for Norwegian students but for international students too, including all Non-EU students. But on other hand living cost in Norway is comparatively way too much high.
There is no tuition fee included in the post departure expense but the high living cost in Norway makes it all a high cost in total.
High Living Cost
Compared to other European countries, the living cost in Norway is quite high. From food to transport, everything is comparatively expensive. It's quite difficult for Non-EU students or students from a third world country like Pakistan to bare the high living cost. But meanwhile students are allowed to work part time up to 20 hours per week which will help them to cover their expenses easily.
Accommodation Cost
In total living cost, the accommodation cost is the main part of the cost. Students in Norway around 36% of their living cost in accommodation.
Accommodation cost of an apartment with utilities: NOK 1400, PKR 260000

Accommodation cost of an in campus private apartment: NOK 6700, PKR 124000

Accommodation cost of a residence hall: NOK 5500, PKR 100000
Transportation Cost
Around 50% of students in Norway travel from public transport and use their discounts because of their university cards. The average cost of transport pass is in between NOK 530-670. There are also taxis, with a starting price of NOK 96 and NOK15.5 per km
Extra costs
During your studies you will definitely need to purchase some books, magazines, and other relative supplies for courses, assignments and research projects. This usually reaches around NOK 5000.
And during your university life you will definitely be attending a lot of social events, so for that you should prepare an estimate of around NOK 680 per month.
Average living cost
The average monthly living cost in Norway as an international student comprises of accommodation, books, other studying supplies, transportation cost, food and utilities. Average living cost of Norway is quite higher than other European countries but still, the Norway standards of living and quality of life is the reward.
The average monthly living cost of an international student in some of the main cities of Norway goes around
Oslo: NOK 11500 – NOK 19300

Bergen: NOK 10600 – NOK 17300

Tromso and Trondheim: NOK 9600 – NOK 15400
And other smaller cities have an monthly average cost of around NOK 7700 – NOK 9600
X
FREE STUDY ABROAD

Free study abroad expert advice