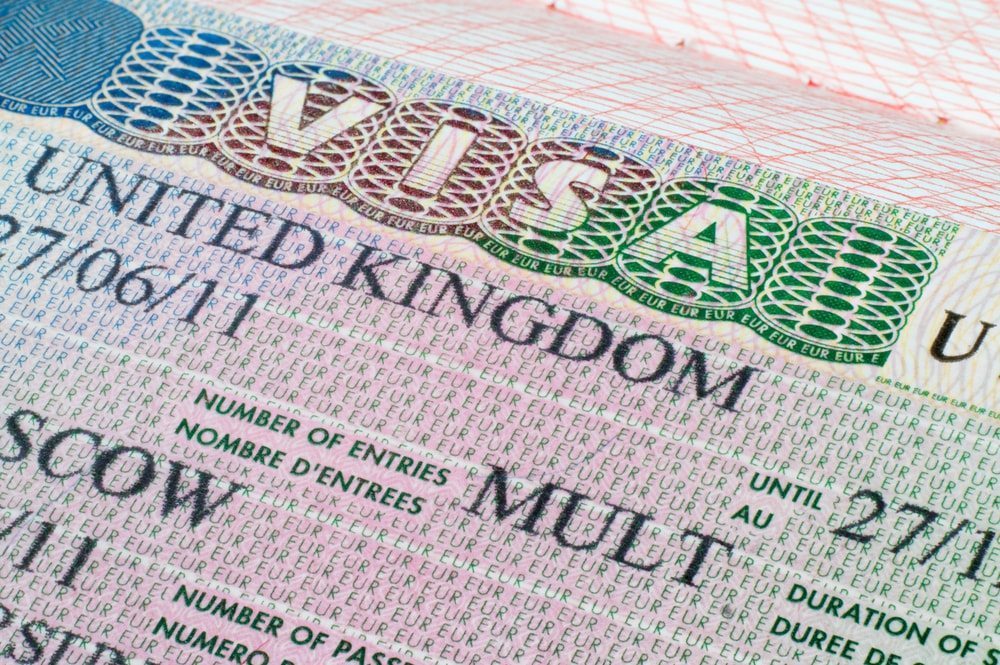 UK Study Visa From Pakistan
United Kingdom is known for its high quality education, diverse number of courses available to students and an overall academic experience which allows any individual to adjust in within no time as United Kingdom is known for its multicultural society. Once an applicant has been successful in securing an admission in a chosen university the next step is to obtain a student visa which has its own set of specific requirements which a student is required to fulfill.
UK Study Visa Requirements
The eligibility pertaining to the student visa is calculated by a points based system called a Tier 4 Student Visa. An individual needs 40 points to apply for a student visa which is achieved through the following steps.
In order to start the process of a visa an applicant needs to receive a Confirmation of Acceptance for Studies from a university which is authorized by UK Visa and Immigration .All of these universities are on Tier 4 Sponsor List which equals to 30 points in total.
Further on one needs to provide the evidence that they have the ability to bear the tuition costs along with their monthly living costs. This bears ten points.
UK Study Visa Application Process
In order to submit a Tier 4 Visa Application form an applicant needs to access the online application form through the UK Visa and Immigration website.

It is mandatory for all of the International students to submit the form for visa application online.

Subsequent to this, the applicant's photograph and fingerprints often known as biometric verification are taken at the center.

In case the applicant's foresee any sort of confusion in relation to the visa application they can seek the assistance of universities who are equipped with experts on handling the Tier 4 Student Visa process.
Documents Required For UK Study Visa
University's acceptance letter

Educational transcripts

English language certificate

Bank statement

Accommodation proof

Valid ID
Bank Statement For UK Student Visa
A 6 months bank statement that clearly show the exact per month salary of guardian/ parent. It may create confusion to embassy and can lead to cancelation of visa if there is a larger deposit in bank account compare to monthly salary amount. There are different bank statement requirements for different degree programs.
UK Study Visa Cost
It is compulsory for all of the international students who intend to live in UK for a period longer than six months to pay a certain fee known as health surcharge so that an open access to the UK's medical facility is provided. The exact visa cost for health insurance for UK study visa is different depending upon area where student's accommodation will be. Health insurance fee is also known as ihs fee for UK student visa and it may cost up to 642 £/ year
UK Study Visa Fee
In case the applicant is applying outside UK the cost of Visa Application is £363 in addition with the health surcharge.
If the applicant is already in United Kingdom they can apply for a standard service which costs £457 while for priority service it will cost £916 and for the premium service the cost will be £1047 in addition with the health surcharge.
UK study Visa Intakes
The student should apply the Tier 4 Visa once an offer is made through Confirmation of Acceptance for Studies (CAS) from the university in which the student has applied. Thus, it is mandatory that such offer is received prior to the application for visa is made.
An application for the visa can be made three months before the starting date of the course of the applicant. On average an applicant who has secured the admission in a university will receive the CAS three months before the starting of the course.
UK Study Visa Processing Time
It almost take 3 weeks for UK study visa processing.
UK Study Visa Without IELTS
Is it possible to study in UK without appearing in IELTS/ TOFEL exam? Yes it is 100% possible for international students to start their education and visa process without passing any English language exam. Following UK universities accept international students without IELTS
Portsmouth University

University of Plymouth

University of Northampton

North Umbria University
Top Discussions on Study in United Kingdom yaqoob khan - Jamrud - 28 May 2018 nida farooq - Karachi - 23 Apr 2019

Hammad Saeed - Peshawar - 16 Aug 2020 Abdul Rauf - Peshawar - 05 Jul 2019
X
FREE STUDY ABROAD

Free study abroad expert advice