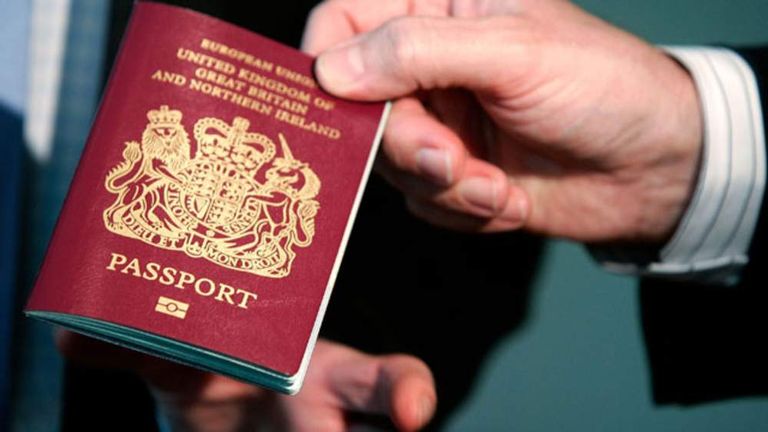 It is not unlikely for any student to think that they would want to build a future in United Kingdom after they have graduated in order to achieve a better standard of living and a drastic increase in a career. However, in doing so is it is necessary for an international student to obtain a job offer within four months after their education has come to an end which in itself is not an easy talk as it involves number of complexities in terms of finding a suitable work and obtaining the relevant visas pertaining to it. Thus, it is advisable to look at the wide variety of visas which are available to the international students and mandatory to obtain in order to reside in United Kingdom after the completion of studies.
Tier 2 Visa
If the graduate intends to get settled in UK after obtaining their education they need to convert their student visa into Tier 2 work visa at first in order to secure a job required according to UK's rules and regulations.
Permanent Residence
After five years of Tier 2 Visa often known as Work Permit the individual is eligible to apply for PR often know as a permanent residence. This is often known as indefinite leave to remain commonly known as ILR Visa. However, the pre requisite for applying this visa is that an individual needs to complete five years of the job after graduating. However, there are other pre requisites that one needs to be fulfill in prior to the applying for ILR visa:
A reasonable amount of income with a permanent job

A good character without any criminal record

There are certain tests that one needs to pass like Knowledge of Life in the UK test and an English Language Test.
How Long Does it Take to Process the ILR Visa?
On average the complete process of obtaining ILR Visa takes up to six months. Moreover, there are some details which are required from the applicant:
A photograph

Digital prints of all of the ten fingers

Signature

Name

The date and place of birth

The current immigration status
Citizenship
An individual can apply for citizenship in order to gain the status of a permanent resident after a year of securing the ILR and residing for more than five years in United Kingdom an individual can apply for a British Citizenship.
How to Gain the UK Citizenship?
Large number of students intends to gain permanent citizenship of United Kingdom due to the grave number of benefits that can be enjoyed after obtaining it which includes the healthcare and a pool of immense opportunities to choose from by the applicant in order to gain heights in their career.
How Can One Obtain the Permanent Citizenship?
One of the most common ways to obtain the permanent citizenship is through the process of naturalization.
What is the Process of Naturalization?
An applicant who has obtained ILR and is working for five years in United Kingdom can apply for British Citizenship provided that following conditions are met:
Familiarity with an English Language

Have cleared a Life in the UK test

Does not bear any major criminal convictions

The applicant should not have spent more than 450 days outside United Kingdom in five years and not more than 90 days outside in last year.

An applicant has an indefinite leave to remain in United Kingdom for last twelve months
Ways to Apply for a UK Citizenship
An applicant can choose to make an individual by submitting the UK citizenship application form.

An application can also be made through a licensed immigration adviser.
Documents Required to Make UK Citizenship Application
The applicant is required to give their biometric information in addition to the other documents which includes:
The documents such as passport, birth certificates in order to show the identity.

The proof that the applicant is equipped with the ability to speak affluent English

The applicant should have cleared the Life in the UK test

The applicant should provide with the proof of having a permanent residence in UK for the desirable period of time

The applicant must possess an indefinite leave to remain in UK
Where the Application Should be Sent?
To UKVI

Department 1

The Capital

New Hall Place

Liverpool L3 9PP
How Long Does it Take to Process UK Citizenship?
Once an application is made for the citizenship it is processed within six months.

In case the application is accepted and is successful the applicant is invited to take place at a citizenship ceremony for which the fee is £80.

The applicant is allowed to bring two guests

At last when the certificate of UK citizenship is received by the applicant they are instructed to return back the biometric residence permit to the home office within five working days.
Top Discussions on Study in United Kingdom yaqoob khan - Jamrud - 28 May 2018 nida farooq - Karachi - 23 Apr 2019

Hammad Saeed - Peshawar - 16 Aug 2020 Abdul Rauf - Peshawar - 05 Jul 2019
X
FREE STUDY ABROAD

Free study abroad expert advice