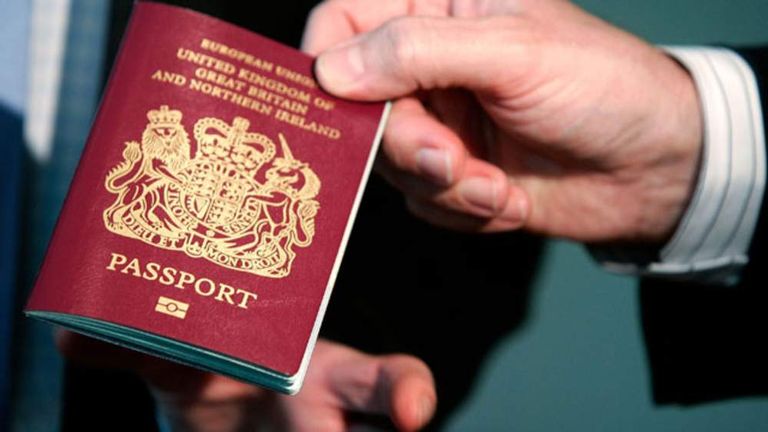 UK permanent residence, also known as indefinite leave to remain (ILR), is a legal status that allows non-UK citizens to live and work in the UK for an indefinite period of time. It is essentially an immigration status that gives the international students right to remain in the UK after their studies without any time restrictions, and to access public funds and services on the same basis as British citizens. It means that an individual has been granted permission to stay in the UK on a permanent basis, and can apply for citizenship after a certain period of time. People apply for UK permanent residence for various reasons, including work, studies, family and lifestyle etc.
What You Can Do As Permanent Resident in UK
Here are some of the things that you can do after becoming a permanent resident of UK:
You can work and study in UK.

You can run a business in UK

You can access NHS (national Health Services) in UK.

Can access public benefits and pensions.

Can travel outside the UK

Permanent residents can also apply for the UK Citizenship after 12 months.
Switch Your Visa From Tier 4 To Tier 2
If you are an international student and wants remain in UK after your graduation you can do so by switching the type of visa after your student visa expires. You are permitted to remain in the United Kingdom for the duration of 12 months after your graduation, choose this time wisely and apply for the Tier 2 (General) Visa as soon as possible. The Tier 2 (General) visa is the most popular option for individuals who wish to work in UK after their graduation. Upon completing your degree, you may search for a UK employer who provides job opportunities and holds a Tier 2 sponsor license. By obtaining sponsorship from such an employer, you can easily obtain a Tier 2 visa, which is valid for five years. After living and working for 5 years in UK you can finally apply for the permanent residence status.
UK Permanent Residence Requirements
To be eligible for UK permanent residence, an individual must have lived and worked in the UK for at least 5 years.

Individuals who have been residing in the UK for less than 5 years may still be eligible for permanent residence in some cases, such as if they are the spouse or partner of a UK citizen or permanent resident.

You need to meet the minimum salary requirements (£25,600 per year or £10.10 per hour).

You have to prove that you're still needed for your job. You have to submit a document from your employer confirming this

You do not need to prove your language proficiency because you have already done that while applying for the Tier 2 Visa.

You must not have any criminal record.

You have to book and clear the life in the UK Test. Life in the UK Test will cost you £50 and you have to answer 24 questions about British traditions and customs under 45 minutes.
How To Apply For UK Permanent Residence
You don't have to wait to apply until your current visa expires. If your visa expires before you can apply for indefinite leave to remain or permanent residence, you have to renew it first. You can apply online for you permanent residence status by given steps:
First of all you have to answer some questions and then create a home office account to register yourself for the UK permanent residence.

Now you have to submit all the requested document such as i.e. passport, life in UK test score, prove that you meet of salary requirements, document from your employer, etc.

Provide all accurate details and contact information.

You can save your application and finish it later if currently don't have the required documents.

You'll be asked to submit the application fee at last, pay you permanent residence application fee through credit card or online banking options.

Submit the receipt of application fee to your account and submit your application successfully.

You'll get a confirmation email along with the link to book your UKVCAS appointment.

In that appointment you have to provide your biometrics (fingerprints and photographs).
UK Permanent Residence Application Fees
You can apply for the online by yourself and you can apply through an agent. If you apply through an agent it will definitely cost you more. If you submit your online application by yourself then you have to pay £2,404. There's no need to pay for the biometrics (fingerprints and photo), it is absolutely free.
Permanent Residence Application Processing Time:
If you apply through the standard service, you can expect to get the decision within six months. You get your permanent residence decision faster by paying extra amount. If you want a decision within five business days (after submitting your biometrics), you can use the priority service for an additional £500. If you want a decision within maximum 2 days after submitting your biometrics, you can use the super priority service for an additional £800. You must not leave UK, Ireland, the Channel Islands or the Isle of Man until you get a decision.
Validity Of UK Permanent Residency
UK Permanent Residency has no expiration date. But it can expire or lose your permanent residence status if you live outside the UK for continuous 2 years or if the holder commits a serious crime.
X
FREE STUDY ABROAD

Free study abroad expert advice