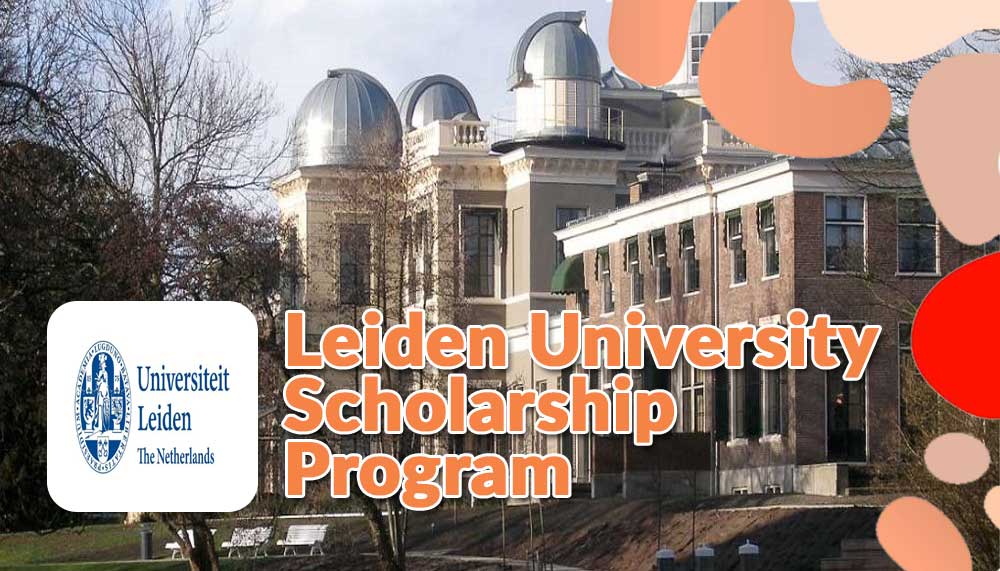 Leiden University Excellence Scholarship 2021 in Netherlands (LEXS) Overview for Pakistani Students
The Leiden excellence scholarship is a scholarship provided by the Leiden University for the students who belong to the Non-European union countries including Pakistani Students. The student must have an outstanding academic profile.

The foundation of Leiden university dates back to 1575 that makes it a heritage university and studying in it will put a strong foundation for the career of Pakistani students. Due to this history background the university lays great emphasis on social studies.

The university has over 50 departments and has 40 research institutions. The Leiden scholarship is for the students belonging to nationalities of non-European countries for master's program. The Leiden scholarship is provided for the whole period of study that is 1 or 2 years.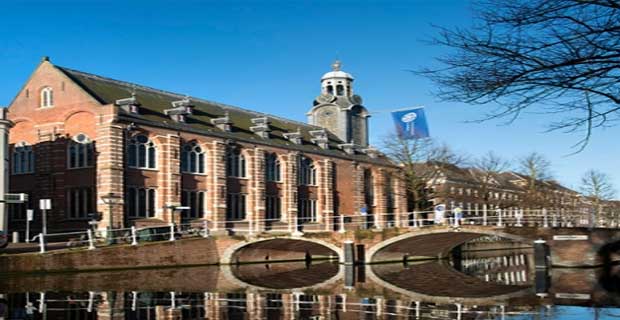 Leiden University Masters Study Programs in English 2021 Offered to Pakistanis
The University of Leiden has been ranked as the top most universities in across the globe by many studies. Students can take admissions in courses offered by the following departments –
Archaeology

International Institute for Asian Studies

Humanities

African Studies Centre

Medicine

Onderwijsontwikkeling en Nascholing

Governance and Global Affairs

Interfacultair Centrum voor Lerarenopleiding

Law

Science

Social and Behavioral Sciences
List of Courses Offered to International Students by Leiden Excellence Scholarship 2021
All the masters' courses provided by the above departments except LLM ((non-advanced) programs).
Level
Masters
Host country
Netherlands
Host institute
Leiden University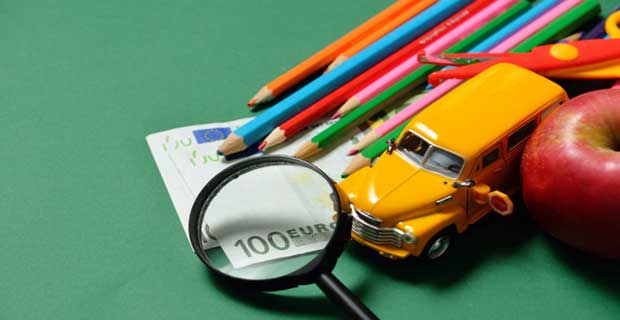 Benefits of Leiden Excellence Scholarship 2021 for Pakistani Students
The Pakistani student can apply for more than one master's course under the scholarship.
There are three levels of the scholarship-
€ 15,000 of the tuition fee.

€ 10,000 of the tuition fee.
Total tuition fee minus the statutory tuition fee
Criteria for Pakistani Students to Apply for The Leiden University Excellence Scholarship 2021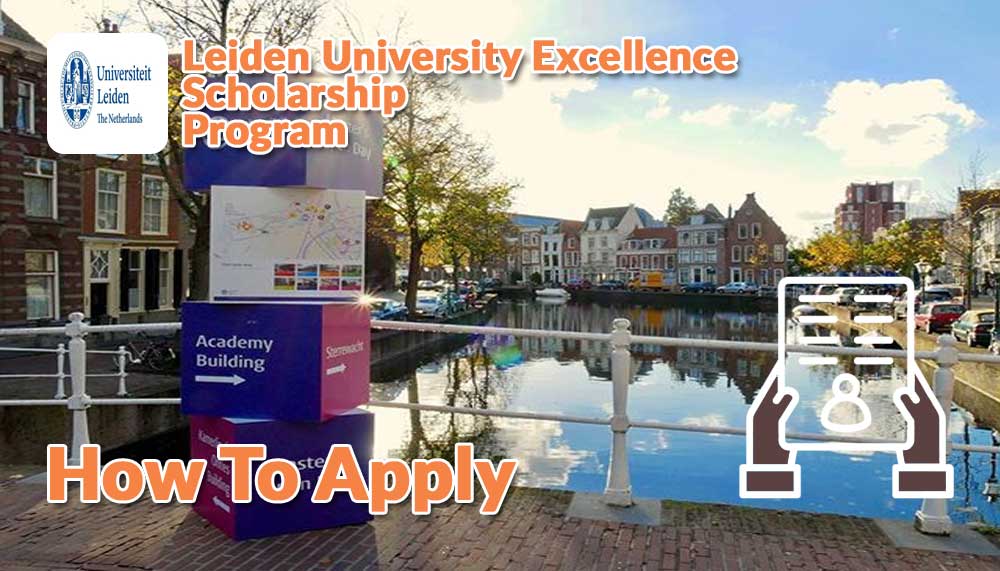 The following documents are needed and the application procedure is required to be followed by the Pakistani Students-
Pakistani student must comply to Dutch visa regulations

Pakistani student must submit proof of residential permit.

Leiden university application form from official website.

Transcript of Ba or BSc degree in the relevant field.

Letter of motivation

C.V

Copy of passport issued by the GOV of Pakistan.
Application Procedure to Apply in Leiden University Excellence Scholarship
Submit the online application program form

Under scholarship section the Pakistani student needs to mention that they want to be considered for Excellence scholarship.

Submit a separate letter of motivation of 500 words of why the Pakistani student wants to be considered for the scholarship.

A Pakistani student can apply for more than one scholarship for more than one course and gain scholarship for them.

The Pakistani student who has been selected will be informed by end of November - for the February intake, end of April - for the September intake.
Deadlines and Dates 2021 of Leiden University Scholarship for Pakistani Students-
1 October for program starting February, 1 February for program starting in September.
Number of scholarships Offered by Leiden Uniersity Excellence to International Students-
50 to 60
Eligibility Criteria for Pakistani Students to apply in Leiden University Excellence 2021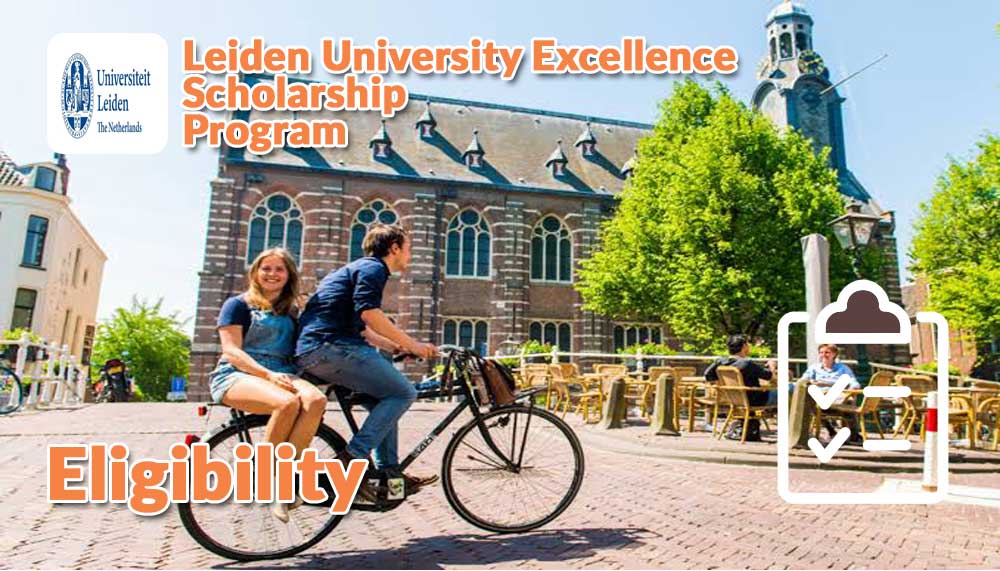 The student must be a bearer of non-European union passport that is Pakistani students can apply.

The student must be amongst the top 10% of students in their undergraduate course.

Scholarship is not provided to the students who have previously received a master's degree from the Leiden University.

Leiden university excellence scholarship cannot be combined with other scholarships provided by the university, the Pakistani students who are recipients of other scholarships are not eligible for this scholarship.

Pakistani student cannot combine the excellence scholarship with any other external Scholarship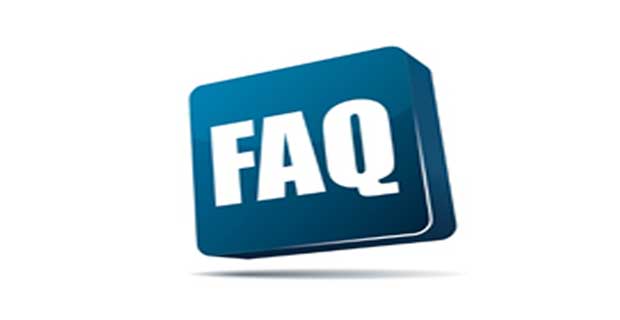 Question 1
Can a student from Pakistan apply for Leiden Excellence scholarship 2021?
Answer:
Yes a student from Pakistan can apply for this scholarship.
Question 2
Can a Pakistani student apply for the Leiden university excellence scholarship for research program?
Answer:
No a student can only apply for the study based program.
Question 3
Is there and English language proficiency test requirement for Leiden Excellence Scholarship?
Answer:
Yes there is a requirement for the admission hence for the scholarship too.
Question 4
Can a student get scholarship for more than one program at Leidin University under this scholarship?
Answer:
Yes a student can be apply for more than one master's program.
Question 5
Does this scholarship provide for other allowances too?
Answer:
No it just a sort of tuition fee waiver.
Question 6
Does Pakistani student need to have the residential permit prior to reception of scholarship?
Answer:
Yes a Pakistani student must possess the permit ahead of their scholarship reception.

Get Latest Scholarships in Your Email
Get a regular scholarship alert. We'll deliver important and latest scholarships to your email
Sign up
for free
scholarship
alert
X
FREE STUDY ABROAD

Free study abroad expert advice