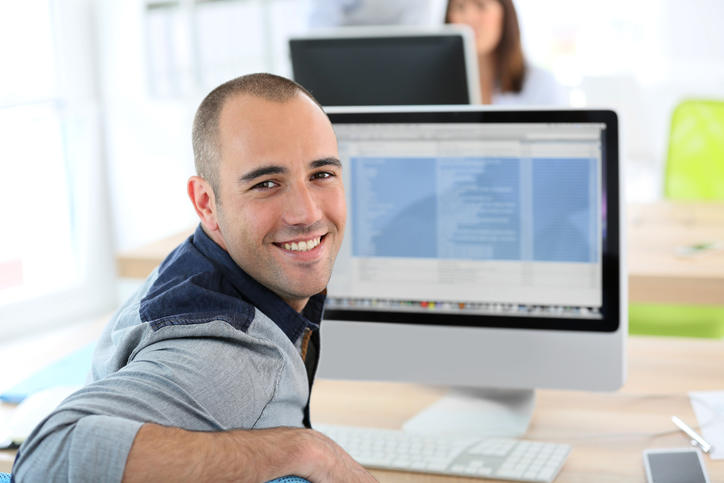 Finland allows foreign students to work part time if they are enrolled in a full time study programme. The working hours allowed to foreign students in Finland are 25 per week. Part time work while studying years is beneficial and productive at many levels.
Especially for foreign students studying in abroad; they get to learn local culture and language, reviewing demands of job market overtly, getting to adjust in new habitation and settling oneself in diverse environment, personal grooming, gaining work agility and above all professional experience.
Working part time is evidently difficult when you have to keep up your attendance and academic grades but it is all worth it and trains you for professional challenges. The recruiters prefer hiring students who have worked during their education years which is reflects that they have conviction and work ethic.
Terms and Conditions of Working Part Time in Finland for Foreign Students
For Non-EU and Third Country Nationals:
The students are allowed to work part time but are restricted to do such jobs only that are related to their study course.

During semester breaks there is no restriction of working hours.

While doing part time job the attendance of university must not be compromised. Your working hours must be adjusted after university's lectures.

Your grades must be up to the mark as per university's requirement.

The foreign students working part time in Finland cannot entirely rely on their earning from Finland to bear their study expenses.

Finnish universities have exclusive career centers that might help international students find an apt internship or course related job especially to Masters Students.

Finnish Universities manage many research programmes at a time; you might be hired as research assistant or for proof reading as a part time job. It is will be related to your study course and will be regarded as internship. You can contact your chosen Finnish university's information or administration office about availability of such research internships in their faculties.

Finding a study related job outside university might be difficult as it requires certain command on Finnish language.

Local newspapers and websites are extremely helpful tool to find off campus employment and internship opportunities.

You can grasp information and take aid of your fellow Finnish students to find a suitable job.

If you are working in Finland, you will have to pay tax from your income. That applies to foreign student working part time in Finland as well. The tax amount depends on your job type and average salary.

EU/EEA nationals have fewer restrictions on job type than Non-E and third country nationals.
After Study Work Opportunities and Procedure in Finland for Foreign Students 2023
Finland allows international students to work after their study without any restriction of job type but they have to meet minimum income requirements. If the students have found an employment contract or a binding job offer from Finnish based company or employer they can apply for Finnish resident permit for purpose of work right away.
The students who need to do job search in Finland after graduation are required to apply for student resident permit extension for job search purpose. The residents permit extension for job search must be applied before the student resident permit expires.
The resident permit for work purpose and resident permit for job search purpose both will be granted for one year duration. The resident permit for work purpose can be extended but the resident permit for job search will not be extended for more than one year duration and will be granted only once.
For post study visa extension the student would need to provide same documents as provided for student resident permit of Finland. You must be able to spend 560 Euros per month on your living expenses, you must have an accommodation for living in Finland and you must have not committed any crime during your academic years in Finland.
Minimum Income Requirements for Granting Finnish Resident Permit on Work Purpose to Foreign Nationals
Finnish Resident Permit through Gainful Employment
Regardless of the job type or qualification, the foreign national can get Finnish resident permit through gainful employment if he/she is paid minimum 1,211 Euros per month other than accommodation and health care allowances.
Resident Permit as a Specialist of Your Work Field
The foreign nationals employed by Finnish company or firm as a specialist professional must be paid at least 3,000 Euros per month to get Finnish resident permit as a specialist.
EU Blue Card
EU Blue Card is granted to highly qualified and trained professionals who earn 4,732 Euros per month other than accommodation and health care allowances.
Working as Athlete, Coach or Trainer
The resident permit to athlete, sports or fitness coach or trainer is granted to a foreign national if he is paid 1,211 Euros per month. This amount should be paid aside accommodation and health care allowances.
Internship
For internships the foreign nationals must be paid at least 1,211 Euros per month besides accommodation and health care allowance from employer, for doing unpaid internship resident permit of Finland will not be granted to foreign nationals.
Au Pair
The foreign nationals hired by local families for domestic work, household help or as company's domestic work assistance are granted one year resident permit as well. The hosting family or company of au pair assistance must pay for accommodation, health care, food and travel expenses and an extra amount of 280 Euros per month pocket money.
After residing in Finland on working purpose for 4 years continuously, the foreign nationals can apply for permanent resident permit of Finland through neutralization.
X
FREE STUDY ABROAD

Free study abroad expert advice