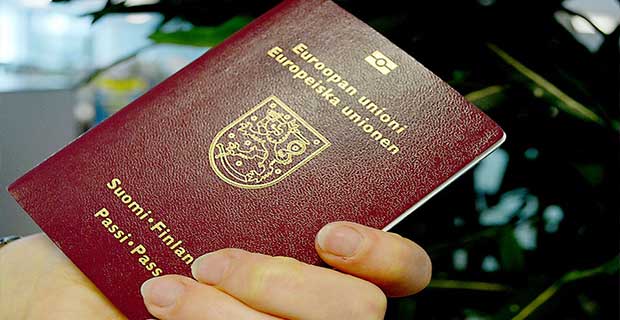 Completing a degree abroad require tenacity and commitment and an enthusiastic ambition to get through this rigorous process. The studying in abroad journey has its own share of ups and downs but the outcome is always rewarding.
Finland's high standards of living and employment opportunities tempt almost all foreign students to continue staying there. Finland is a civilized nation and high income economy where human rights, equality, justice and health care facilities are accessible to all civilians despite their race and color.
Finland allows foreign students to work while studying and search for work after studying which is not complex as English is being widely spoken in Finland, there is no language barrier and people are generally welcoming to outsiders. The process to attain permanent residency of Finland and applying for a work permit after study is explained in this section.
After Study Visa Extension
Finland offers unrestricted and fair opportunities of work to foreign students who have studied in Finland as their natives. In fact, almost half of foreign students after study from Finland find employment there are continue working. If you have decided to continue living in Finland after study then you can extend your student resident permit for one year before it expires in following circumstances:
If you have found an employment contract and going to join the job right after graduation or if you have a binding job offer.

If you want to continue staying in Finland after graduation for employment search purpose.
Resident Permit Extension If You Have Employment Contract:
If you have found an employment contract or a binding job offer you can submit an application for resident permit extension by attaching employment contract, your degree, certificates and other documents. If you had completed your degree from Finland several years ago, you can still work in Finland despite the fact you have not been living in the country in between this period.
You can apply for resident permit for work purpose as a candidate who had studied in Finland. There are no time limits and restrictions for applying resident permit for work in Finland after you have studied from there. The foreign nationals who are granted resident permit on work basis have basic rights of an employee as provided to Finnish nationals despite what their job type is and what their salary is.
The valid student resident permit will be extended for work purpose only if it is still not expired. The students who already started to work when they were living in Finland on student resident permit can continue working or start a new job wherever they want while waiting for resident permit extension.
But if due to some reasons you are not granted an extension of resident permit, you are bound to stop working immediately even if you place an appeal for change of decision.
Resident Permit Extension for Job Search after Study:
The fresh graduates who have still not found a job in Finland after completing study from Finnish Universities can apply for resident extension for job search purpose. The students are conditioned to apply for visa extension while their student resident permit is still valid or not expired yet.
The application for resident permit extension must be attached with degree, certificates and the source of income for your living expenses in this duration will be required same as when you applied for student resident permit of Finland. The resident permit for job search will be extended for one year only and will not be extended again.
After finding an employment in Finland based on your qualification you can apply for resident permit of Finland for work purpose. The same procedure is for the graduates who want to start a business in Finland after study.
They will be granted one year extension on their resident permit and after starting a business they will apply for resident permit of Finland as an entrepreneur.
Documents Required for Resident Permit Extension After Study in Finland for Pakistani Students 2023:
A Valid Passport

Passport Size Photographs

Valid Student Resident Permit

Application Form For Visa Extension (Form MP_1) Completed and Signed

Employment Contract or Binding Job Offer

Your Degree

Your source of income in form of Bank Statement if you are applying for resident permit extension for job search purpose.
Terms and Conditions:
You must have not been prohibited to enter Finland.

You have been a responsible civilian during your previous resident permit period and there have been no criminal activity charged against you in Finland.

You are good in health and not suffering from any disease that is infectious and danger for general public.

You will submit the resident permit extension application at Finnish Immigration service Office

The minimum salary according to qualification and job type is reviewed annually in Finland; the employees have right to paid holidays, sick leaves and protection against unlawful and uninformed dismissal of job.
Working in Finland
After finding an employment contract in Finland you can apply for resident permit of Finland for working purpose. The resident permit attained for working purpose has minimum income requirement based on your skills and job type and your salary should be enough to make you bear your living expenses through gainful employment.
The minimum salary according to job market and qualification is reviewed every year. The resident permit through gainful employment is granted for one year duration which can be extended for one more year and so on based on your employment status. The resident permit holders as specialists or EU Blue Card holders have to meet higher than average income requirement.
The resident permits holders on the bass of volunteer, training, athletes or au pair the minimum income requirement is different.
Living in Finland through Gainful Employment
You must meet minimum income requirement if you apply for resident permit of Finland through gainful employment. Your monthly salary must be 1,211 Euros as per 2019 review.
Resident Permit as a Specialist of Your Work Field
The third country nationals applying for resident permit as a specialist your monthly salary must be at least 3,000 Euros.
EU Blue Card:
The third country nationals working as highly qualified employees in Finland must have monthly salary of 4,732 Euros. The monthly allowance, medical and accommodation benefits and travel allowances are not included in monthly salaries of EU Blue Card Holders.
Working as Athlete, Coach or Trainer
The accommodation, medical and travel allowances are included in monthly salary of those working as athlete, trainer and coach in Finland. There minimum salary must be at least 1,211 Euros per month.
Internship
The third country nationals working in Finland as an intern must at least earn 1,211 Euros per month. The resident card for work purpose will not be granted to unpaid interns.
Au Pair
Au pair is an assistant hired from foreign country for help in domestic works by a hosting family or agency in Finland. The au pair's accommodation, health care, insurance and monthly salary is hosting family or agency's responsibility. Besides, accommodation, health care, insurance and other expenses the hosting family must pay 280 Euros per month to au pair.
Permanent Residency Permit of Finland Procedure 2023
The permanent residency card can be applied after four years of continuous stay in Finland on legal basis of work or family grounds. When you apply for the permanent resident card of Finland your continuing resident permit must be valid or have not been yet expired.
The ground on which your previous resident card was granted I-e employment or marriage are still valid which means you are have gainful employment or you are a family member of resident permit holder. For permanent residency card of Finland the candidate also has to prove that he/she has not committed any crime during this duration of 4 years.
The must provide record of their accommodations in all these years, their source of income and that their health is in good condition. If meet the requirements and granted permanent resident card you have right to work wherever you want in Finland unrestrictedly. You can travel in and out of Finland without any restriction and have right to avail government provided benefits of free education for students and concessions on health care services except for the right to vote.
Citizenship of Finland
Finnish citizenship can be granted to a foreign national on the basis of birth, place of birth or neutralization.
Finnish Citizenship by Birth
If the child's mother is a Finland's national.

If the child's father is a Finland's national and the parents are married.

If the child's father is Finland's national and the child is born out of wedlock the citizenship to child will be ranted on paternity basis.

If the child's father is dead and he was a Finnish citizen but the child was born after his death and both the parents were married; Finnish citizenship will be granted to the child.

If the child's father is dead and the child was born after his death but the parents were not married; Finnish citizenship will be granted to child.

The adopted children of Finnish Citizens can also attain Finnish citizenship by declaration.
Finnish Citizenship by Neutralization
If the foreign national has been residing in Finland for past 5 years on permanent resident card;

If the foreign national is married to a Finnish citizen; the duration of continuous residence in Finland and marriage should be 4 years

The foreign national is required to have learnt Finnish language, must prove knowledge about Finnish constitution.
X
FREE STUDY ABROAD

Free study abroad expert advice