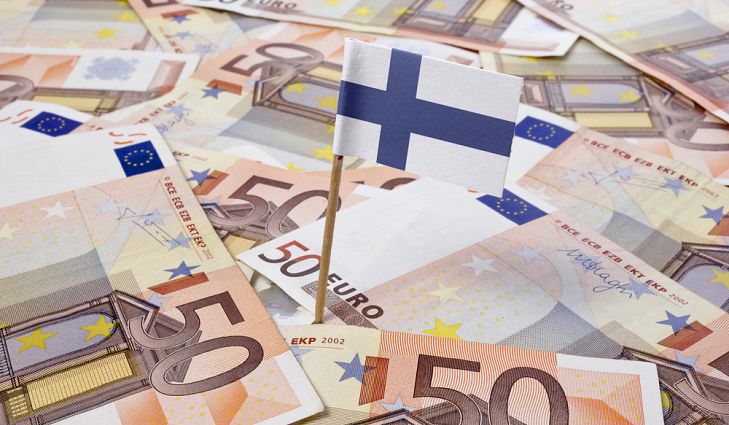 Estimation of living and study expenses is the pivotal and prime step of study abroad planning. Finland's cost of living is reasonable despite multitude of benefitting attributes that include part time work permission while studying and one year visa extension for job search after completing study from Finnish Universities.
The Finnish higher education institutions hold a sublime grandeur for their high quality, state of the art facilities, research effectiveness, modern teaching methodologies and broad based curriculum design in European countries. The degrees attained from Finnish Universities have worldwide recognition and high appeal in job market.
The living standards in Finland are high rated as it is one of the most educated nations of the world that believes in equality and human rights, there is low crime rate and safety, job opportunities and minimum wage rights for foreigners, clean and pure environment and access to health care facilities.
As a foreign student in Finland, you are bound to experience a well balanced lifestyle mixed with rigorous and constructive education and calm and relaxing ambience.
Estimated Study Expenses in Finland 2022-23 for International Students
The universities in Finland are divided into two distinctive sections of education; professional and theoretical and research. There are professional oriented universities and research oriented universities that deal with education streams peculiar to are peculiar to its specialty.
The tuition fee or each study programme and academic level is different in Finnish Universities. The English taught study programmes and Finnish, or Swedish taught study programmes also have different fee structure. As English taught study programme are particularly designed for international students mostly, they are expensive than the others.
To know exact tuition fee of your chosen study programme, check your chosen university's website. The following mentioned tuition fee estimation is derived by taking information from different Finnish Universities:
Under Graduate Study Programme Tuition Fee in Finland Universites for Pakistani Students 2022-23:
Under Graduate Nursing Training Degree Programme of 4 years Duration: 5000 Euros per year

BA (Hons) Business and Management Degree Programme of 2 years Duration: 9410 Euros per year

Bachelor´s Programme in Educational Studies, Early Childhood Education of 4 years Duration: 1000 Euros per year

Bachelor's Programme in Science and Engineering of 4 Years Duration: 1000 to 1200 Euros per year
Post Graduate (Masters) Study Programme Tuition Fee in Finland 2022-23:
Masters in Architecture, Biomedical Science and Engineering of 2-3 Years Duration: 12,000 Euros per Year

Masters in Economics of 2 Years Duration: 12,000 Euros per year

Masters in Learning, Education and Technology of 2 years Duration: 13,000 Euros per year

Masters in Product Management: 1000 Euros per year

Masters in Software, Systems and Services Development in Global Environment of 2 to 3 Years Duration: 10,000 per year
Post Graduate (PhD) Study Programme Tuition fee for Pakistani Students 2022-23:
The post graduate doctoral degree in Finland is totally free of cost Regardless of any nationality, the students taking admission in PhD study programmes do not have to pay any tuition fee at Finnish Universities. There are 14 universities in Finland that offer PhD degrees. The PhD degree duration in Finland is 4 years.
Living Expenses in Finland for foreign Students 2022-23
The living expenses in Finland are estimated to be around 560 to 700 Euros per month for a foreign student. For student resident permit of Finland, the students need to provide a bank statement proving that they can spend 560 Euros per month through their financial resources. To support living expenses, the students are allowed to work in Finland on student resident permit without requiring any further document or work permit. The living expenses can be managed by doing part time work and also students can save up some money to pay fee for their next semester if they manage their budget and avoid spending money extravagantly. The Finnish city of Helsinki is the most expensive city in terms of living cost; a student would need to have 980 to 1200 Euros per month to live there. The living cost in less populated cities and towns is rather cheap cost and affordable.
Accommodation in Finland:
The accommodation rent mainly depends on the area of Finnish city you choose for living. The university provided dormitories of residence halls are always least expensive and most suitable option for the foreign students. The average cost of accommodation in Finland is as follows:
University or Dormitory Single Room: 380 to 400 Euros per Month

1 Bedroom Flat or Studio Apartment in Central City Area: 724 Euros per month

1 Bedroom Flat or Studio Apartment outside Central City Area: 600 Euros per Month

3 Bedrooms Apartment in Central City Area: 1200 Euros per Month

3 Bedrooms Apartment outside Central City Area: 933 Euros per Month
Food Expenses:
Basic menu meal in an inexpensive restaurant for one person: 11 Euros

Basic menu meal in a mid-range restaurant for two persons: 60 Euros

Combo meal in fast food range such as McMeal or McDonalds: 7.95 Euros

Half liter water bottle: 1.64 Euros

1 liter fresh milk bottle: 0.93 Euros

1 loaf of fresh white bread: 1.83 Euros

1 Kg white rice: 1.68 Euros

Dozen eggs: 1.82 Euros

1 Kg local cheese: 6.02 Euros

1 Kg boneless chicken breast meat: 9.35 Euros

1 Kg beef meat: 12.72 Euros

1 Kg apples: 1.98 Euros

1 Kg bananas: 1.52 Euros

1 Kg oranges: 1.73 Euros

1 Kg tomatoes: 2.79 Eros

1 Kg potatoes: 0.85 Euros

1 Kg onions: 1.23 Euros
Transportation:
One way ticket of public transport (local travel): 3.00 Euros

Monthly public transport pass for local travel: 46 Euros

Taxi tariff for 1 Km travel: 1.60 Euros
Other Expenses:
Utility bills including electricity, gas, water and heating: 108 Euros per month

Internet connection of 60 Mbps speed: 23.37 Euros per month

Fitness club membership for one person: 35.93 Euros per month

International release movie ticket for one person: 13 Euros per month
X
FREE STUDY ABROAD

Free study abroad expert advice