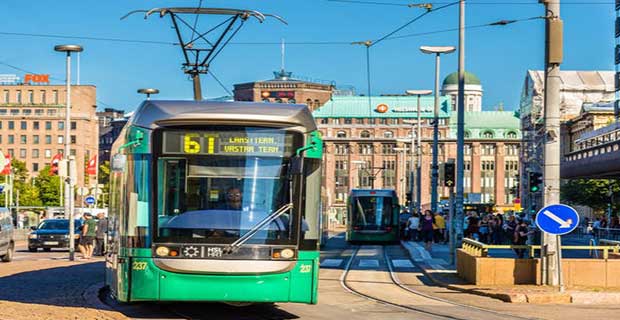 The students aspiring to study in abroad have certain expectation and high hopes about living standards of foreign countries. Particularly regarding accommodation, the students are cautious and demanding as it would be their home for a few most crucial and memorable years of their lives.
Finland certainly has high standards of living, clean air, serene and peaceful surroundings, low crime rate, modernly architecture abodes and an overall pleasant and homely setting. The foreign students have to show proof of arranged accommodation before the Finnish Embassy as an important requisite of Finnish student visa.
If you are planning to study abroad in Finland, the following guide will help you in navigating the most comfortable and suitable accommodation in Finland for you;
Types of Accommodation in Finland for Pakistani Students:
University Dormitories/Student Apartments

Shared Apartments

Studio Apartments

Roomie Apartments

Studio Apartment with Shared Kitchen

Family Apartments
University Dormitories/Student Apartments:
Finding an on campus accommodation in Finland is difficult as majority of Finnish universities do not offer on campus residence or dormitories. The students have to find private student apartments that are designed in dormitory style but are privately organized.
The university you choose for your post graduation degree will offer you on campus dormitory offer if it has one or will offer you help to find student accommodation outside the campus through its international student offices. The student apartments are private dormitories which are occupied by students of different universities.
These student apartments have all kinds of accommodation settings such as single rooms and shared rooms. Such apartments are situated near to university campuses and public transports, have very reasonable rents, have easy application process for tenancy and are designed to cater the needs of different preferences of students. In general such apartments have facilities of:
Facilities:
Communal Saunas and Laundry Rooms

Car Parking Space

Kitchen with necessary equipment (Shared or solo depends on your preference)

24/7 Security Cameras and Representatives Present at Desks

Electronic Card Entrance Facility

Furnished and Non-Furnished Rooms (Depends on your preference)

Private bathrooms with each room
Cost:
The cost might vary according to your chosen facilities and apartment type. The price starts from 230 Euros to 1500 Euros per month.
Studio Apartment with Shared Kitchen:
Shared Apartments:
In case you unfortunately lost a chance to book a room at student apartments, the options of private accommodation are still open. The international student affairs office of your university can assist you in finding private accommodation or you can find it independently through exploring online means or if you have any friend and family in Family.
The shared apartments are usually rented out to two or three students of same university or different universities that will have separate rooms for themselves but share kitchen, balcony, sitting area and other facilities. In many cases, shared apartments are advertised on university notice boards or at facebook groups.
Your university fellows can help you greatly in finding one or the real estate agents are reliable source of booking. Shared apartments are affordable because the rent, utility bills and maintenance charges will be divided equally between all roommates.
Moreover, you can build a strong bong with your roommates and share your home chores, take cleaning and cooking turns and help each other out in the time of need.
Facilities:
Furnished or Non-Furnished Option

Kitchen with necessary equipments (stove, microwave, fridge)

Laundry room

Balcony

Attached bathroom with each room
Cost:
The cost will be according to your chosen area inside the city or outside the city. The rents are pricier in central cities and substantially less in outside city areas. Per room rent in a shared apartment might be between 300 to 400 Euros per month.
Studio Apartments:
The single room flat or a studio apartment usually has one bedroom with attached bathroom, a sitting room, laundry space, balcony and kitchen. It is the most luxurious and most private option but as the saying goes with comfort comes a price, similarly it is the expensive most accommodation option for students.
Living in studio apartment has its own perks anyhow, you get to live according to your own rules without fuss of keeping up with habits and lifestyle of roommates and have silence to concentrate on your education.
If you have the budget you can rent a studio apartment and have following facilities:
Facilities:
Equipped Kitchen with Necessities of Stove, Fridge, Micro Wave

Laundry space with washing machine

Furnished Bedroom with bed, mattress, closet, study table and chair, book shelves

Balcony
Cost:
Depending on the area of city you choose, the rent will greatly fluctuate. It might range from 600 euros to 750 Euros a month.
Roomie Apartments:
The roomie apartments are much alike shared apartments with exception of having power to choose who their roommates must be for which of course they elect their close friends. The owners of the apartments let the tenants decide their roommates and if any vacant room is left, some other willing individual can rent it out.
Each roomie or roommate will sign his/her own separate rental agreement and will be responsible to abide the rules mentioned by the owners. The tenants are equally responsible for maintenance of apartment and cleaning, utility bills and rent will be decided by owners and taken separately by all.
The facilities at roomie apartments are similar as shared apartments that include:
Facilities:
Furnished rooms with bed, mattress, closet, study table, chair and book shelves

Open Kitchen with necessities

Attached bathroom with each room

Laundry Space

Balcony
Cost:
The cost of roomie apartment for each roommate is same as shared apartments. It might range from 300 to 400 Euros per month.
Family Apartments:
The student apartment services have exclusive family apartments in its buildings for the students who are moving in with their family, wife and children to Finland. The family apartments have two or three room's accommodation; they are located near schools and playgrounds and offered in discounted cost to a family whose one member is a student.
The tenants will have to sign a joint rental agreement and will be responsible for maintenance of the accommodation. The family apartments have furnished and non furnished option but most of the families prefer furnished apartments.
It will have following facilities;
Facilities:
Two or Three Bedrooms

Kitchen with Refrigerator, Stove, Micro Wave, Basic Kitchen Utensils,

Wardrobe in each room

Laundry Area with washing machine

Balcony
Cost:
The family apartments have single room flat, two room or three room flats. Each has different rent. The single room flat will cost 550 - 850 Euros per month; two rooms flat will cost 550 - 900 Euros per month, three-rooms flat will cost 700 - 860 Euros per month and four rooms flat will cost 800 - 1 000 Euros per month.
Studio Apartment with Shared Kitchen
The studio apartment with share kitchen is a one bed room studio apartment which will have a private bathroom but the kitchen will be shared by group of 12 or 14 students that live in the same floor of the building. The kitchen will be large with two or more stove, refrigerator, stools, tables and other necessary utensils.
The students sharing this accommodation can sit together and have a sense of community but obviously it can be crowded and at times messy.
Cost:
Cost will be around 400 to 500 Euros per month.
Tips on Choosing the Most Suitable Accommodation in Abroad
Compare the rents of different accommodations options and finalize after searching comprehensively.

Before paying any dues, assure the reliability of the owners and real estate agents.

Commit to long term accommodation only if its suits your preference, it is always better to sign a short term contract at first and if it seems alright and fits your demands then you can always renew the contract.

Read the rental contract entirely and be sure of every clause added.

If you are entering into shared accommodation facility, it is better to know who your roommates are.

If you have found an on campus accommodation, no other option can be better than it so grab the opportunity and book it as early as possible.

Take assistance of international student office of your university because they can find you the best accommodation in your preferred rate and it is most reliable source.

For finding an accommodation outside campus, take assistance of your local Finnish friends and involve them in negotiations.

Check the furniture and equipment provided to you by owners at the time of entering the accommodation because you will be responsible of its maintenance and returning it in the same conditions.

Be cautious of scams and deceivers for online dealing.
X
FREE STUDY ABROAD

Free study abroad expert advice