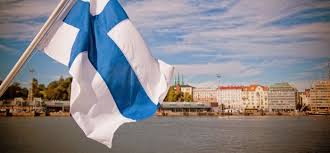 Finland is northernmost country of Europe which experiences chilly winters and warm summers. Finland's geographical location may be farthermost and rather isolated but it has well developed economy and well established education system. The Finnish people have long tradition of valuing education which follows till date in modern day Finland; it is one of the most educated nations of the world with 38% of its population having college degrees.
The Finns have excelled in research oriented studies and made remarkable breakthroughs in scientific research particularly in biotechnology, genetic technology and brain research. The high quality of education of Finland is its trademark and impactful significance which attracts over 5 million international students to study abroad in Finland. What tempts 5 million international students to study abroad in Finland is debated in the article below;
Utopia for Knowledge Seekers
Finland has all the qualities that meet the expectations of study abroad aspirants. It has marvelous education system, high ranked institutions, distinctive research oriented and profession oriented universities, globally recognized degrees, state of the art facilities in universities, laboratories, libraries, experienced and cultivated teachers, English taught study programmes, student friendly environment and opportunity to acquire broader vision by living among international community of students.
World Rankings of Finnish Universities in QS List 2021 for International Students:
University of Helsinki: 102nd Position

Aalto University: 137th position

University of Turku: 276th position

University of Jyvaskyla: 357th position

University of Eastern Finland: 451th position
Study Expenses in Finland:
Aalto University: 12,000 to 15,000 Euros per year

University of Helsinki: 13,000 to 18,000 Euros per year

University of Turku: 8,000 to 16,000 Euros per year

University of Eastern Finland: 8,000 to 15,000 Euros per year

University of Tampere: 8,000 to 12,000 Euros per year
Living Expenses in Finland for Pakistani Students 2022-23 Estimated Cost
The affordability of living expenses directly impact student's decision to select a certain country for studying in abroad. As per the estimation, an average amount of 700 to 1100 Euros per month is required to bear living expenses of a student. But if you live in university provided accommodation, the average amount of monthly expenses can be lessened to 560 Euros per month. The living expenses at any case largely depend on the area you choose to live; in metropolitan cities the expenses are always higher than country side areas.
The expenses of living in different cities of Finland are estimated as:
Helsinki: 980 to 1500 Euros per month

Jyvaskyla: 700 to 1100 Euros per month

Oulu: 600 to 1200 Euros per month

Tampere: 900 to 1200 Euros per month
Post Graduation Settlement Opportunities in Finland for Foreign Students
To stay in Finland post graduation the third country nationals have to apply for resident permit. The resident permit is granted on the basis of employment contract or binding job offer. The resident permit of Finland for work purpose is initially granted for one year duration which is extendable on the basis of employment contract. The third country nationals have right to change jobs and attain reasonable salary according to their qualification and set of skills.
Soothing Living Standards and Lifestyle
For ideal well being and high quality of living standards, there must be efficient and inclusive health care facilities, top notch education providence, fair average incomes and equitable employment opportunities, safety, clean environment, gender equality and human rights.
Finland is a peaceful country which has all such aforementioned qualities. In 2017, a report issued by Social Progress Index enlisting the countries with highest social progress in world ranked Finland at top 2nd position. Equality and personal freedom, tolerance and access to basic rights symbolize Finland as a nation.
A Vibrant Student Life
Well all work and no play make jack a dull boy. As the saying go, certainly foreign students undertaking this expedition of traveling to distant land and pledging their life to seek knowledge and work hard to attain a degree also expect to have a delightful and enlightening experience.
Finland has classy restaurants, exciting night life, plenty of outdoor activities such as golfing, skiing, hiking, snowboarding, ice hockey, dynamic music scene with rock bands and classic operas and delicious cuisines to satisfy the foodies. There is highly connected international community of students in Finland that will not only broader your vision but also give you insight into knowledge of different cultures, traditions and lifestyles.
Finland has around 168,000 lakes for lake cruising, Russia and Estonia is just a few hours travel away on public ferry boat or train transport and the Finnish airline runs direct flights to Asian countries.
The Culture and Landscape of Finland
Finland's culture has influence of Sweden and Russia and its architecture has history of 800 years. The modern day Finland has although excelled in economical, educational, scientific and industrial fields yet the people are deeply connected with their historical and traditional roots.
Finland is one of the countries in world that can be regarded as torch bearer of gender equality as majority of women in Finland hold privileged positions in parliament and other fields and receive fair incomes. The people are warm and friendly and peaceful which very much ascertains why Finland's tourism sector is large contributor to country's economy.
The landscape of Finland is covered with forests and hills which is why the country has purest and cleanest water and best quality of air.
Latest Part Time Jobs in Finland for Pakistani Students 2022-23 and Language Barrier
English is second most spoken language in Finland after Finnish language. The foreign students are allowed to work 20 hours a week without any restriction of job category and occupation. Because of high GDP rate and powerful economic growth, there is no difficulty in finding job in Finland for foreign or native students.
The students have similar rights of working as full time employees and are paid according to their working hours and job difficulty levels. Due to use of English language among locals, the foreign students do not have to face language barrier for finding a job or performing a job.
X
FREE STUDY ABROAD

Free study abroad expert advice