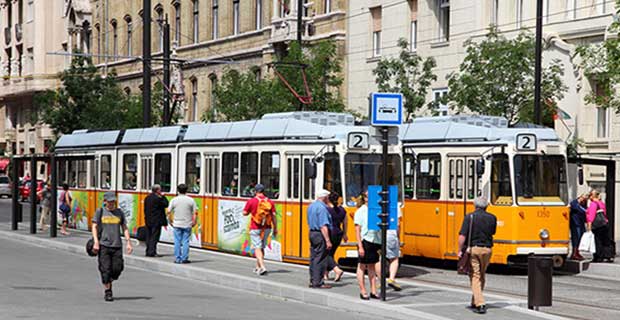 You are going to stay for a while in abroad for completion of your degree. It is better to look for the most suitable student accommodation, basic food rates and transportation options for yourself before travelling to avoid botheration. Hungary is fourth most affordable country of Europe. Finding an affordable and comfortable accommodation in Hungary would not be difficult as the country is host to hundreds of international students each year. You are going to find a fitting accommodation according to your preference and pocket in Hungary. In general all of your living expenses including transport, accommodation rent and food you will have to spend approximately 450 to 520 Euros or less monthly/per person in Hungary. Below is the guide to specify detailed average cost of accommodation including food and transport with types of student's accommodation in Hungary:
Accomodation Options in Hungary for International Students:
A University dormitory in Hungary will ask monthly charges of EUR 130.
Usually all Hungarian Universities offer dormitories facility to students. The most famous and preferred student accommodation type is indeed a dormitory. It is most affordable option as well. In Hungary dormitories have facilities of internet access per room, study room, lounge, gym, bike storage, parking slots, and cafeteria and student club. Moreover bedclothes are supplied and attached bathrooms are with every room. Another benefit of living in a dormitory is you get to meet your fellow students and it is nearer to universities so it saves your time and there is no worry to be stuck in traffic.
Hungarian Universities offer dormitories to international students but those who prefer to avail private accommodations can have following student accommodation types in Hungary.
Private Renting Apartments:
You can rent an apartment in Hungary on average cost of HUF$50-60,000 (EUR€230-650).
You can divide the rent with your friends if you decide on sharing the space or live alone according to your preference. Renting apartments to students is common culture of Hungary. You can find private renting apartments ads in local newspapers or online websites. On finalizing the owner might ask for some security amount and a residence permit is must. You can also book the apartment by contacting online with owners.
One Bedroom Flat and Private Room:
Renting a flat in Hungary will cost you (250-620 EUR).
The students who prefer privacy and are not comfortable with hustle bustle of dormitories then renting a private room is more appropriate for you. You can have your own space where you can live in your own comfort zone. But with all the comfort comes the expense. The utility bills and property management fee is not included in rent. Deposit of 2 to 3 months is taken as a security by owners. Moreover a residence permit is must.
Shared Rooms and Apartments:
On average three bedroom apartment in Hungary costs from 350 to 600 Euros.
It is a most common and the cheap cost option. You can search roommates through student clubs and share an apartment or room with them. The pro to this option is that you will be able to save money and also a partner with whom you can divide home chores. The con is you must be known to whereabouts or personal background of your room mate or otherwise you might end up in some trouble in foreign land. Sometimes students from same country or same batch rent an apartment together and share bills. By renting an apartment together you can have separate rooms for yourself and friends to look after you in time of need and trouble and most importantly after sharing the rent the expenses will be considerably less than other student accommodation options. You will find many shared rooms and apartment options because Hungary is a global platform for international students.
A studio apartment in Hungary will approximately cost you 600 Euros per month.
Talking about the luxuries in studio apartments, it has furnished kitchen, laundry room, balcony, cooking utensils, 3 rooms and well furnished toilets and bathrooms. The studio apartments are mostly in city premises and near to public transport facilities.
Most expensive city of Hungary in terms of cost of living is Budapest

Most cheap cost city of Hungary in terms of cost of living is Miskolc
Average Transport and Basic Food Expenditure in Hungary:
Urban Public Transport Monthly Pass with Hungarian student ID City and Basic Food Monthly Expenses City Wise are as follows:
Budapest: 11 Euros/ Basic Food: 125 Euros

Debrecen: 11 Euros/ Basic Food: 125 Euros

Gyor: 7 Euros/ Basic Food: 125 Euros

Miskolc: 12 Euros/ Basic Food: 125 Euros

Pecs: 10 Euros/ Basic Food: 125 Euros

Szeged: 13 Euros/ Basic Food: 125 Euros
Common day to day eating commodities like 1 loaf of bread is worth 1 EUR, 1 liter of milk is worth 1 EUR, a cinema ticket will cost you around 4 EUR and dining out in restaurant or common stalls will cost you 5-8 EUR. Daily basis menu for one person per month will cost about 3 Euros to 5 Euros. On average monthly expenses of living including food, transport, miscellaneous is 450-520 EUR/month/ per person.
X
FREE STUDY ABROAD

Free study abroad expert advice