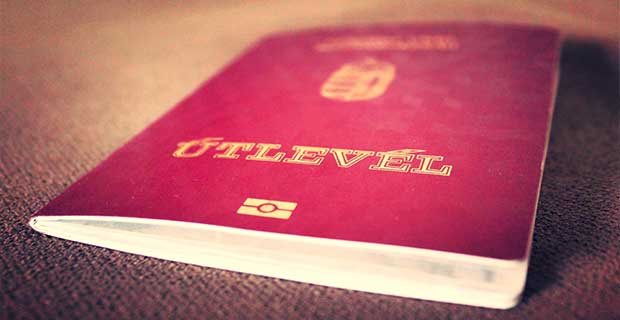 Hungary's higher education system is worldwide acclaimed and well developed which is attracting thousands of international students. Applying at a Hungarian University is a promising investment that will reward you a successful life. After getting acceptance letter from Hungarian university the process of visa starts. Following are requirements for student visa in Hungary:
Hungary Study Visa Types From Pakistan:
There are two types of student visa for Hungary (C type) and (D type):
1: Study Within 90 Days ( C Type Visa):
Pakistani nationals are required to apply for type C- visa if their study program or diploma ends within 90 days.
2: Study Exceeding 90 Days Duration (D Type Visa):
Pakistani students have to apply for a D-Type visa if their study program exceeds 90 days duration. With D- type visa you will get entry to Hungary and also have to apply for residence permit within 30 days after reaching to Hungary.
Fee For D-Type Hungarian Study Visa From Pakistan
| | |
| --- | --- |
| D type visa fee | 32,407 PKR |
| Attestation of copy (if required) | 32,407 PKR |
| Attestation of translation into foreign language (if required) | 13258 PKR |
| Police clearance certificate fee | 32409 PKR |
How To Apply For A Hungary Type- D Visa?
To apply for a Hungary D visa, which is a long-term visa for stays exceeding 90 days, you need to follow these steps:
Schedule an appointment: You need to schedule an online appointment with the Hungarian embassy or consulate in Islamabad. You should book an appointment up to 3 months before travel to Hungary.

Appointment Confirmation: After online boking of appointment, embassy will send you a mail up to three days before your visit to them. You will get an option to confirm the appointment or cancel it. After confirming it you can visit the embassy.

Issuance of a ticket number: After your mail confirmation, embassy will send you a ticket number to find a room at embassy when you visit there.

Attend the appointment: On the day of your appointment, you need to attend in person and submit your application and supporting documents. You also be required to pay a visa fee. An interview will be conducted on the same day.

Wait for response: After documents submission and visa interview, it may takes weeks to a month for application to be processed and final decision of visa acceptance or rejection.
Documents Required For Pakistani Students To Apply For Study Visa To Hungary
Completely Fill Visa application form

National Passport (must be valid for at least 18 months, but preferably valid until the end of your studies.)

Fresh two passport-size photographs

Original acceptance letter from the Hungarian university

Bank receipt of transfer of tuition fee payment

Airplane reservation or fare ticket receipt

Bank statement of 35,000, 00 HUF from last 6 months

Education documents attested from IBCC, HEC and MOFA

Clearance certificate from police department

Submit travel insurance if provided by the university (some universities send an insurance certificate along with acceptance letter)

CV

Motivation letter

Written proof of accommodation
Note: Embassy receive only original documents, so visit the embassy with all of your original documents and set of copies where needed.
Visa Processing Duration of Hungary for Pakistani students 2023
After getting acceptance letter from the university/college the first thing you must do is fix your meeting with consulate. The consulate's meeting dates are tightly scheduled. Your turn will come within 3 to 4 weeks. Visa processing will take 1 to 4 weeks depends on completion of your documents and interviews. Apply as early as you can to avoid delay.
Travel To Hungary From Pakistan
After getting your visa approval from embassy within a month of interview, travel to Hungary to start academic journey. Hungarian universities do not accept late coming students so travel to Hungary within a week after the start of semester.
Hungarian Residence Permit
A residence permit is required because Hungary has specific rules and regulations regarding the entry and stay of foreign nationals. While a visa allows you to enter Hungary, it only permits you to stay for maximum 90 days. So you must have to apply for residence permit with in first 30 days of your arrival in Hungary.
How To Apply For Residence Permit In Hungary
To apply for a residence permit you have to visit the regional directorates of the Immigration and Asylum Office and fill an application form there. submit a fee of 22,000 HUF. They will issue the residence permit within 1-2 weeks without delay. Visit the immigration office sign a document and receive your residence permit.
Documents Required For Residence Permit In Hungary
Payment proof of tuition fees at Hungarian University/College

Approval document of the host university/college in Hungary

Living address (Hungary's accommodation)

One passport size photograph

Bank statement (35,00,000 HUF)

Passport where visa for Hungary already stamped
This issued residence permit will allow you to stay in Hungary legally for an extended period (up to completion of your study) and may also grant you additional rights, such as the right to work.
Frequently Asked Questions
1 - Is Hungary visa open for Pakistani students?
Yes, Pakistani students can apply for Hungary student's visa by providing required documents.
2 - How long does it take to get Hungary study visa from Pakistan?
It takes almost 60 days to process a visa for Hungary.
3 - How can I book an appointment for Hungary study visa?
For Hungary study visa, you have to make an online appointment first via mail to: reservation.isl@mfa.gov.hu
4 - How long does a student visa appointment take?
It depends on the approval of application, if visa application approves at the time of interview then it may takes 7-10 days to be processed.
5 - What is C type visa for Hungary?
It is a visa issued to students who are going to stay in Hungary for shorter period of time, not more than 90 days.
6 -Is there an interview for Hungary student visa?
Yes, a visa interview is an important part of any immigration procedure when going to study in Hungary.
X
FREE STUDY ABROAD

Free study abroad expert advice