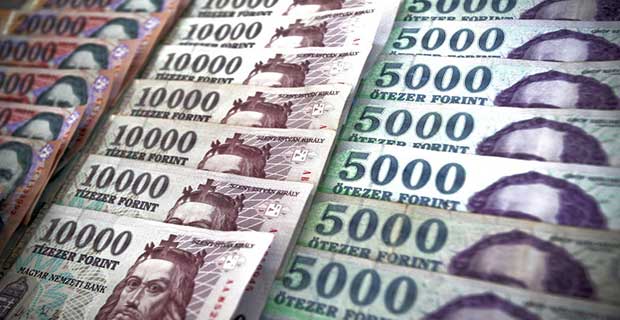 A degree from a foreign university elevates the value of CV, endows exceptional knowledge and skills, bestows personal growth and promises a successful future ahead. Hungary is offering free of cost education to EU/EEA students and is running several scholarships progrmmes to support education expenses of non-EU students. Since it is Schegen state, Hungarian visa can open numerous doors of opportunities for students all across the world and its higher education quality is exceptional and acclaimed worldwide. The students pondering upon the idea of studying in Hungary can take estimate of study cost in Hungary from the following guide:
Average Tuition Fee In Hungary Universities for Pakistani Students 2021:
The tuition fee might vary on the course or programme you have selected to study. There is a huge fee difference between fee packages of public and private universities in Hungary. Hungary is 4th most affordable country of Europe. State funded universities can cost up to 1000- 3000 Euros fee per year. Private Universities are costly and they might even charge higher fee than 5000 Euros fee per year. For short term diplomas of within 90 days duration the average fee is 450 Euros.
Average Tuition Fee For UnderGraduate Programmes in Hungary 2021 for Pakistani Students:
On average the tuition fee for under graduate programme in Hungarian Universities for non-EU students is approximately 1000-3000 Euros per year.
Average Tuition Fee For PostGraduate Programmes in Hungary for Pakistani Students 2021:
Different Hungarian Universities are charging different fees for post graduate programmers which may vary between €5,000 and 15,000 per year.
Average Registration Fee:
The registration fee including examinations fee and application fee can cost you approximately 100 to 150 Euros.
Latest Scholarships Options for Pakistani students in Hungary 2021:
•
Stipendium Hungaricum

There are 5000 students from all across the world studying in Hungary under Stipendium Hungaricum scholarship programme. This is Hungarian state funded scholarship programme and based on bilateral relationships and state academic agreements. 70 countries from 5 continents are included in this scholarship agreement. Pakistan is also one of Stipendium Hungaricum scholarship programme recipient. Pakistani students can consult HEC head office for details. It is available for undergraduate, graduate and post graduate programmes. The eligibility criteria will be provided by HEC itself.
•
CEU/HESP Visiting Research Fellowship

Pakistani students can apply for this scholarships programme. Under this programme the students can study social sciences or humanities programmes at Central European University located at Budapest. The interested students can visit Central European University official website for details and deadline of application submission.
Finance Your Education in Hungary Through Hungarian Student Loan Centre:
Hungarian Government is well aware of financial problems students face while studying in abroad. To accommodate non-EU international students, Hungarian government grants loans and fee waivers through Hungarian Student Loan Centre. The students will not have to pay tuition fee or registration for higher studies in Hungarian state universities if they are eligible for Hungarian Student Loan Centre provided funds. The eligibility criteria is:
• a permanent residence or immigration card
• to be under 40 years old
• income based repayment of loans (get a job from students job agencies to fund your university )
• Minimum wage for unskilled student's worker is 450 Euro set by Hungarian government and skilled student worker will get 650 Euros minimum. Under income based repayment the students can spare a certain amount from their income and put it university repayment fund section of student's job agencies.
Hungarian Top Universities for International Students 2021:
List of Hungarian Universities Charging Low Fee:
• Debrecen University of agriculture science
• Eostvos Loran university
• Szeged University
• The University of West Hungary-
• Mathematical institute of Hungarian
• Avicenna international college
• Central European university
• Hungarian Academy of craft and design Kossuth
• Mathematical Institute of Hungarian
• University of pees
• Medical school of Debrecen
• University of West Hungary
• Budapest University of economics
• Central European University
• Lajos University
• Mathematical Institute of Hungarian
• Academy of Sciences University
• University of Pecs
• University of West Hungary
• Albert Szent-Gyorgyi Medical University
• Attila Jozsef University
• Bessenyei Gyorgy Teachers Training College
• Eotvos Lorand University of Sciences
• Gvdvllu University of Agricultural Sciences
• Janus Pannonius University of Sciences
• Juhasz Gyula Teacher Training College
• Lajos Kossuth University of Arts and Sciences
• Semmelweis University of Medical Sciences
• Szeged University
• Technical University of Budapest
• Hungary University of Miskolc
X
FREE STUDY ABROAD

Free study abroad expert advice