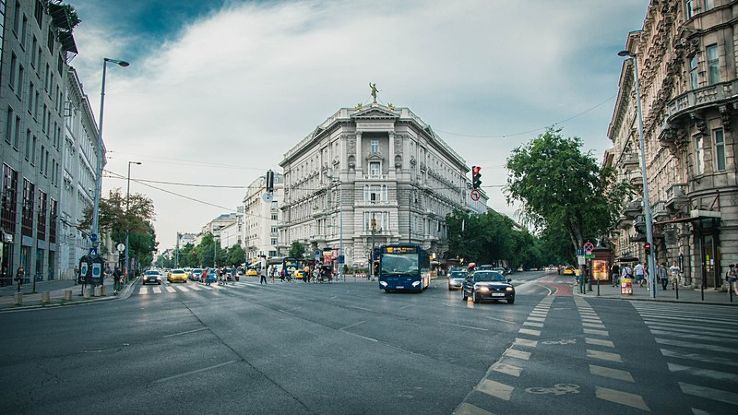 Hungary is world's 57th largest economy. It has lowest crime rate in Europe and it has one of the oldest and established higher education system in the world. Hungary has expertise in whole range of courses and the degrees awarded by Hungarian Universities are ranked at 44th position out of 148 countries in the Global competitiveness Report. It is certainly a best study abroad destination considering the following facts:
Free Education for EU Students and Affordable Fee for Non-EU Students in Hungary:
The public universities in Hungary are charging no fee at all from EU-students. But the non-EU students would have to spend 1000-3000 Euros per year. The only obligation is to pass Matura (a matriculation examination) conducted for admissions in undergraduate programmes. If you gain a diploma or post graduate degree from Hungarian University, it is globally accepted and reputed.
Schengen State and European Union Member:
According to the Bologna System, a student studying in a European University of one Schengen state can transfer to European University of another Schengen state. In addition, having a visa of a Schengen state opens doors for you to travel all around Europe and find employment opportunities and settling options.
English/German/Hungarian Medium Courses:
Although, the native language of Hungary is Hungarian, yet courses are offered at Hungarian Universities are available in English/German and Hungarian languages.
Latest Scholarships Options for International Students in Hungary 2023:
Hungarian Government is offering a number of scholarships programmes for international students. The scholarship offer course fees, textbooks, or even living and accommodation costs. The available scholarship options in Hungarian Universities are:
The Hungarian Scholarship Board

The Visegrad Fund

Stipendium Hungaricum scholarship programme
New Part Time Jobs 2023 for Pakistani Students in Hungary and Low Living Cost:
Living cost in Hungary is affordable and high quality. All kinds of student accommodations are available for students whether that is shared rooms or dormitories and that too at low costs.
International students can work for 24 hours a week, and minimum wage is €425 per month for unskilled labor.
X
FREE STUDY ABROAD

Free study abroad expert advice