Study abroad in Hungary for Pakistani students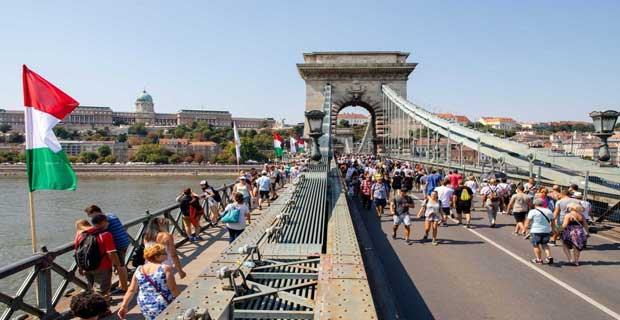 Living in Hungary is one thing, but studying there in Hungary is a different experience and challenge that lead to a good change in life. At the end of studying in Hungarian higher education institute, you will get a European degree in your and hands and will explore your life in different way. You will be wise, and smarter enough to build a bright future.
Hungarian parliament is the 3rd largest parliament in the world
Best birding area with 400 bird's species breeds there
Ranks number 8th in the world for the Summer Olympic Games
Hungary has 10 national parks and 35 landscape protection areas
Hungary is temperate zone with four seasons and winter is coldest one (-4°C)
Ukraine and Austria are included in neighboring countries
Hungary is divided into 19 counties
Capital and largest city of Hungary is Budapest
Hungry is a member of NATO, EU and Schengen Convention
Hungarian Higher Education System For Pakistani Students
No of higher education institutes: 65

State funding universities: 28

Church funding universities: 26

Privately funded universities: 11

No of courses offered: 500 courses in English, French, and German are offered to international students
Types Of Higher Education In Hungary
Generally, higher education is offered at two types of higher education institutions: universities and colleges, both of which can offer courses in all three training cycles: bachelor, master, and doctoral.
Study Fields That Students Can Choose To Study In Hungary
Hungarian universities offer a wide range of study fields that students can choose to pursue at its universities and colleges. Some of the popular fields of study include:
Economic Science

Arts, Arts and Humanities, Arts Education

Social Science

Sport Science

Agricultural Science

Teacher Training

Computer Science and Information Technology

Legal Science

Medical and Health Science

Engineering Science

Natural Science
Degree Programs To Study In Hungary

Most of the courses are offered as bachelors, masters and doctoral degree programs though there are also some integrated (one-tier) courses like veterinary medicine, architecture, dentistry, pharmaceutics, law, and medicine where bachelors and masters are unified. A one-tier program consists of 10-12 semesters (5-6 years). Here is a list of degree programs offered to Pakistani students in Hungary
| | |
| --- | --- |
| Degree Program | Duration |
| Postgraduate special training course | 1-2 years |
| Vocational Training Course | 2 years |
| Undivided master's degree programs | 5-6 years |
| Bachelor's degree | 3-4 years |
| Master's degree | 1-2 years |
| Doctorate/ PhD Program | 2 +2 (4 years) * |
*Duration to complete PhD degree program at Hungarian university takes 4 years. At the end of fourth semester, an exam is taken by the university and after passing it in next two years students conduct research and write thesis.
Grading System In Hungary
At the end of each semester, Hungarian higher institutes evaluate the student's performance on Hungarian grading system (5-1). ECTS conversion table is used to ensure transferring of grades from between Hungarian and ECTS grading system as shown below

Latest Scholarships in hungary
Bank of China International Scholarships at Liszt Ferenc Academy of Music, Hungary
For Bachelors in the fields of Art & Design
Apply by

09 Sep 2023

Óbuda University International Student Excellence Awards in Hungary
For Bachelors,Masters in the fields of Engineering&Technology
Apply by

20 Jul 2023

Bank of China International Scholarships at Liszt Ferenc Academy of Music, Hungary
For Bachelors in the fields of Engineering&Technology
Apply by

22 Jun 2023
Study Abroad Consultants for hungary
| | | | |
| --- | --- | --- | --- |
| | BMR Consultants | 03054646329 or 03164363329 | Lahore |
| | C&W Resources | +92 51 5172 033 | Rawalpindi |
| | Career O'clock | +923335414478 | Islamabad |
X
FREE STUDY ABROAD

Free study abroad expert advice