consultants in Hyderabad
Become top Consultant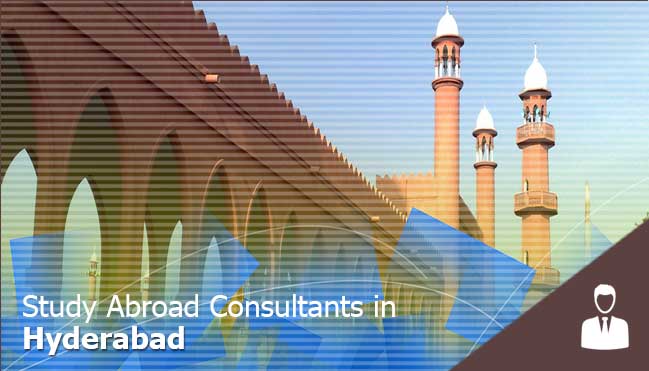 If you are looking for consultants in Hyderabad, you most probably are well aware of this City. Study Abroad has a number of registered consultants in Hyderabad. These consultants have been providing their services, helping many students achieve their life time dream of Studying Abroad for many years.
All Study Abroad consultants in Hyderabad have their full profile on our site. You can click any Consultant and you will have their complete information including their address and services. Following is a list of all our Consultants registered with StudyAbroad.pk.
You can see more detail and amazing pictures of Hyderabad below Consultants' list.
Consultants List
View Complete List
Hyderabad is considered as the second largest city of the Sindh province. It is known as the former capital of Sindh and also serves as the head quarter of the Hyderabad district.
Hyderabad is humid and hot city in the south of Sindh. As a doorway between the rural Sindh and the urban Sindh, Hyderabad invites students from the less central developed areas of Sindh. The city has a big number of universities, colleges, and schools.
At one time a hub of economic, educational and cultural activities, a upbringing ground of academicians, writers, philanthropists, lawyers, journalists, politicians, actresses and actor, Hyderabad also had its industrialists, bankers, political activists, trade unionists, diplomats and bureaucrats who made an important
involvement to Pakistani society.
A former nerve center of literary movements and Sindhi nationalist, the city now has better education services and new educational institutes.
Study trend in Hyderabad in high and students wished to study abroad after getting Bachelor or Master degree program. Some students also have interest to study in international universities for diplomas or basic language programs. Top study abroad consultants of Pakistan have their presence in Hyderabad to recruit the student to in their desired foreign countries.
Hyderabad is the city where a large number of consultant available to facilitate the students regarding studying in foreign countries.
X
FREE STUDY ABROAD

Free study abroad expert advice