consultants in Layyah
Become top Consultant
Office 2 upper Story Bashir Battery Service Near United College Police Line Road Layyah

https://arnconsultants.business.site/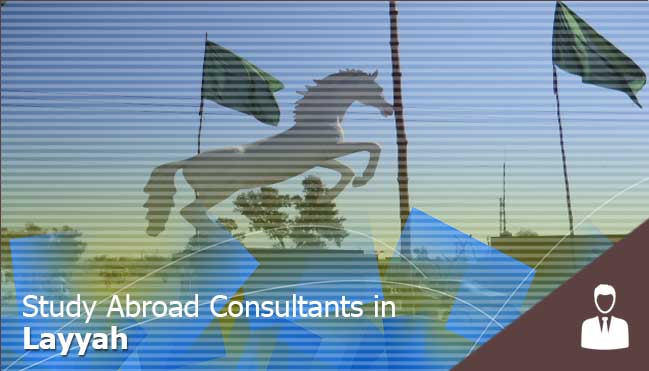 The extensive preference of Pakistani students to study abroad has originated from accessing higher education from globally acclaimed academic institutes to widen their career prospects. In present time where professional fields have become highly demanding and competitive towards hiring young graduates, Pakistani students aspire to sharpen their academic skills in order to make their place in international professional field. Studying in abroad ensures high quality of education, modern and advanced teaching facilities and enhancement of skills for Pakistani students. Therefore, Pakistani students strive to study in abroad to achieve high goals in professional and personal life. For this purpose, study abroad consultancy aids greatly in admission selections and visa attainments.
Services of Study Abroad Consultants for Pakistani Students
Study abroad process involves complexity of documents arrangements, legal approvals, following tight deadlines of applications, medical examinations, interviews and fee submissions. The entire study abroad process demands proper execution of each step or you will lose your chance of success. Study abroad consultants have awareness of latest visa policies, tuition fee structures of best universities around the world, career potential of study programmes and updated study abroad policies for Pakistani students. Their services can help you greatly in executing documenting, application submission and visa procedures with utmost perfection and professionalism. In order to invest your financial resources on accurate procedure hiring study abroad consultants is best option.
Study Abroad Consultants in Layyah
The Pakistani students resided in Layyah city can now access entire contact information of leading and professional study abroad consultancy agencies located near their areas from our website through the below list. We have upgraded this list for aid of Pakistani students finding an experienced study abroad consultant in Layyah. The following list includes entire information of phone number, email address, office address and website link of study abroad consultants in Layyah.
Consultants List
View Complete List
X
FREE STUDY ABROAD

Free study abroad expert advice