consultants in Narowal
Become top Consultant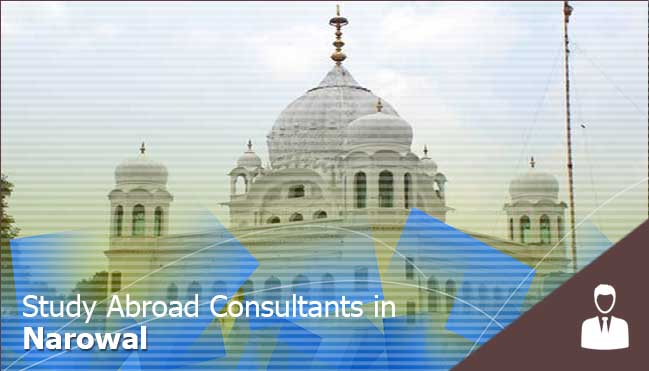 Pakistani students face many hurdles in their studying in abroad process. The top ranking universities in abroad have set a specific eligibility criterion, language requirements, admission process for Pakistani students. Pakistani students must follow admission deadlines of foreign universities for successful submission of admission application. Besides application submission, there are other requirements of motivation letter, entrance tests and authentication of required academic documents from granting authorities. Pakistani students will enter complex visa requirements phase after admission selection. The entire study abroad process required to be dealt with utmost attention and on time submission of applications and requirements. The study abroad consultants can aid Pakistani students in executing this entire study abroad process with high probability of success.
How Study Abroad Consultants Assist Pakistani Students in Foreign Admissions and Visa?
There are thousands of foreign universities that offer high quality of education, globally recognized degree programmes and modern academic infrastructure to Pakistani students. It is hard to select the right university in abroad and right study programme with potential of career opportunities. The study abroad consultants have experience and awareness of best options for Pakistani students. They will guide in making an apt decision according to you preference by providing updated information. Moreover, the further process of application submission on time, arrangement of documents, authenticating degrees and certificates from granting authorities will be executed by professional handling of consultants. The visa procedure has several formal steps of financial proof, clearance letter from police stations, foreign ministry approvals and medical examinations. The study abroad consultants will guide you to carry out each step on assigned time and through accurate medium rather than scams to save your money from wasting.
Study abroad Consultants in Narowal
The Pakistani students of Narowal can access any study abroad consultant in their city from the list below. We have accumulated complete contact information of all study abroad consultants for Pakistani students in this section.
Consultants List
View Complete List
X
FREE STUDY ABROAD

Free study abroad expert advice