consultants in Sahiwal
Become top Consultant
913D Farid Town Sahiwal

http://www.AlnoorAdvisors.com

Sahiwal, Punjab, Pakistan

http://

hussain plaza 2nd floor liaqat road 3,4 super market near Government College of Commerce, Sahiwal, Registered Offices: Pakistan | Republic of Ireland |

http://www.celticonsultants.com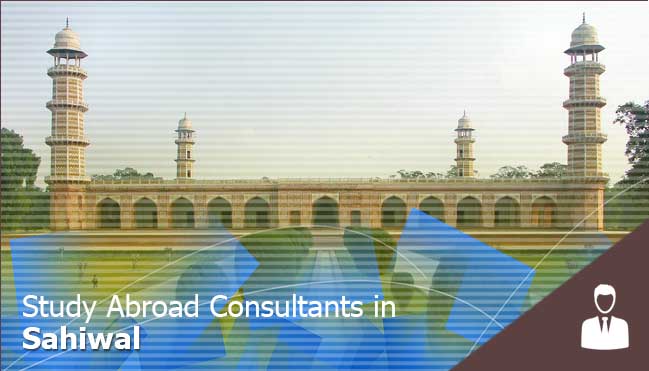 Seeking higher education from internationally recognized universities in abroad is aspiration of multitude of Pakistani students. But for obtaining admission in a foreign university and student visa of abroad is tough procedure. There are many minute details and arrangement of documents attached to study abroad process for Pakistani students including approvals from ministry of foreign affairs and on time submission of applications. In order to conduct study abroad procedure with accuracy for Pakistani students, consultancy services in Sahiwal for academic requirements and visa procedures is necessary.
Study Abroad Consultancy Services for Pakistani Students
The international education sector is booming and each country has its own set of visa procedures. The study abroad consultants provide academic counseling and travelling consultancy to Pakistani students. Their responsibilities involve offering guidance to Pakistani students in selection of right university in abroad and in choosing apt study programme considering its career potential in future. Study abroad process is time consuming and has several phases that requires attention and on time execution. The study abroad consultants deal with admission procedures and visa requirements regularly; they have knowledge and awareness of latest rules of foreign Embassies for Pakistani students. Their guidance can save you from wasting money and time on futile platforms and invest your resources on right path ensuring success of your admission and visa.
Study Abroad Best Consultants in Sahiwal
The Pakistani students of Sahiwal city can have inclusive information about study abroad consultants nearby their area through our website. The following list includes study abroad consultant agenciesin Sahiwal city. The complete contact details of study abroad consultants in Sahiwal city is included in the below list with office address, phone number, email address and website link. Pakistani students can contact any of study abroad agencies enlisted here and attain information they require for their admission and visas.
Consultants List
View Complete List
X
FREE STUDY ABROAD

Free study abroad expert advice